Get The Fastest Title Loan in Town!
Sometimes unexpected emergencies arise, requiring instant money to be solved. We understand that life happens. We at CCL Car Title Loans Yuma AZ understand that you will need emergency cash to fix whatever financial bind appears. And that's when we come into the picture. There's no need for drawn-out loan application processes with banks or credit unions. When you are short on money and time is running out, we can always help.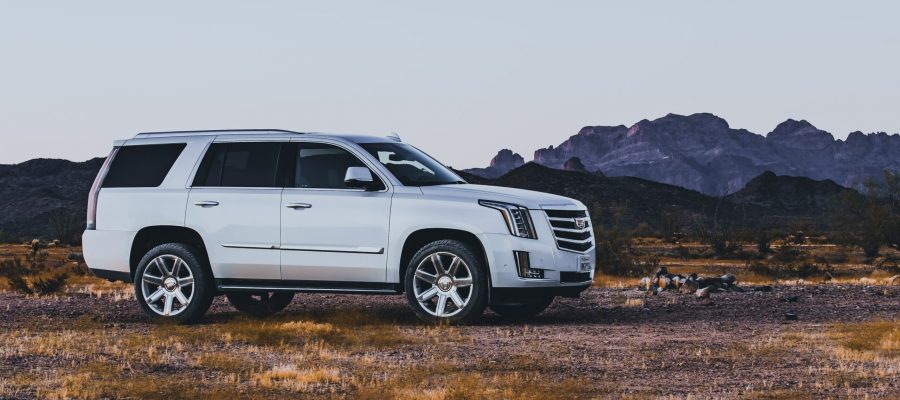 Who Does Title loans in Yuma, AZ?
CCL Car Title Loans Yuma, AZ, is a leading lending company originally located in California. Our mission is to assist new or existing clients to meet their financial needs or pursue their dreams. Looking to expand our reach, Champion Cash Loans is now operating in the whole state of Arizona. Residents of Yuma, Arizona, can now apply for a title loan of up to $50,000 with CCL Car Title Loans in Yuma, AZ! Even if your car may seem like it's not worth enough, you would be surprised as to what we can do with what you have!
Champion Cash Loans #1 Car Title Loan Lender
Are you in the market for an auto title loan and cannot find the right lender? CCL has the #1 title loans in Yuma, Az. We all need a personal loan from time to time. Typical lender's credit criteria are very rigorous. The more money you need the personal loan gets more difficult to get, With CCL the entire process is easy. All you need today is a clear vehicle title to get started. Get your quick cash now!
Also, see Phoenix Title Loans
What Are Car Title Loans?
Also known as pink slip loans or auto title loans, car title loans are short-term loans based, mainly, on the value of the car. The client receives the loan without having to give up or sell their car. In return, the car title loan company becomes the lienholder on the car's title until the loan is paid off. Title loans are an easy and convenient way to have access to money without the risks of other types of loans.
Bad Credit Score
Whether you have a good or bad credit score or even no credit history at all, CCL is glad to help. We offer our clients the possibility of not checking their credit scores, depending on the value of their vehicles. Unlike other financial institutions, we will not ask for many strict requirements. We won't judge. Additional acceptable financial situations include previous bankruptcy, unemployment, or self-employment.
About Yuma

Yuma is located right in the southwest corner of Arizona, bordering California and Mexico. This beautiful city is home to over 100,000 residents. Yuma's historic downtown has unique shops, restaurants, and vibrant nightlife. The Southwestern city in Arizona is ranked as the official sunniest place on Earth, with an average of 11 hours of sun per day. A great place to live in and to visit for the outdoorsy. Both residents and visitors can enjoy a wide variety of activities. In Yuma, you could take a walk on Main Street, visit the art center, try Mexican food, visit the imperial dunes, visit the Yuma Territorial Prison State Historic Park, and many more places!
Lowest Interest Rates in Town!
CCL Car Title Loans in Yuma, AZ, offers their borrowers some of the lowest rates around. Our goal is to help you as much as we can so that you have instant access to the cash you need.
We Can Help Refinance Other Title Loans!
If you previously sought a loan from another lender and now you're drowning in payments and high rates, don't worry, we can help you refinance your previous title loans. Our purpose is to smooth your payment process. From now onwards, you will only have to make payments to us, with much friendlier monthly payments and fair rates.
50-Month Time Frame
We offer our borrowers up to a 50-month term period so you can relax and take your time to make comfortable monthly payments to pay off your loan.
Application Requirements
You will need to provide the following documents, either in person, by fax, email, or text message:
Valid ID
Proof of income (pay stubs, job letter, bank statements, unemployment or social security proof, among others)
Pink slip o vehicle registration
Proof of insurance
Proof of residence (utility bill, junk mail)
Free Consultation
Are you unsure about asking for a title loan? Don't worry. Our customer service agents are ready to give you a free consultation and answer all of your questions right away! We understand you wish to keep your finances organized and plan every step that you take. Especially now that you may be going through a delicate situation that requires so. Whether you need the cash to go on your dream vacation or take care of an emergency, you can always ask us about any of our title loans to see if they fit your expectations and work for you.
Need Cash Today? Apply Now!
Why wait? To apply for a title loan simply fill out our online application at our website or give us a call. One of our loan officers will get in touch with you to get you started on your process. You could also apply at one of our Champion Cash Loans locations and get your queries answered in person. Once you are approved for title loans, you receive your cash the same day!
Frequently Asked Questions
[sp_easyaccordion id="19923″]