Table of Contents
Updated and Compliance Revised on 12/2/2023
Understanding Missouri Title Loans
When unexpected expenses arise, Missouri residents often seek reliable and fast financial solutions. Champion Cash Title Loans offers a dependable way to access funds through Missouri title loans. These loans provide a unique opportunity to use your vehicle's title as collateral, securing the cash you need quickly and efficiently.
What Are Title Loans?
Missouri title loans are a type of secured loan where borrowers use their vehicle title as collateral. They are an ideal solution for those who need quick cash but may not have the credit history or time to go through traditional bank loan processes.
Why Choose Title Loans in Missouri?
Missouri title loans are popular for their speed and convenience. At Champion Cash Title Loans, we understand the urgency of your financial needs. That's why we offer a streamlined process to get you the funds you need without a long wait.
The Champion Cash Title Loans Advantage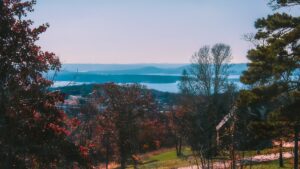 Our process for title loans in Missouri is designed to be quick and straightforward. You can start by calling us at 1-888-798-1970. Our friendly staff will guide you through the process, ensuring a hassle-free experience.
No Credit Check Title Loans
One of the significant benefits of choosing Champion Cash for your title loan Missouri needs is our no-credit-check policy. We focus on the value of your vehicle, not your credit history, making our loans accessible to more people.
Direct Deposit Online Title Loans
We offer direct deposit online title loans, ensuring that you receive your funds quickly and securely. This modern approach to lending is especially convenient for those who need immediate access to cash.
How to Apply for a Title Loan in Missouri
The first step in obtaining a title loan is to give us a call at 1-888-798-1970. Our team will gather the necessary information about your vehicle and explain the process in detail.
We pride ourselves on our quick approval process. Since we don't rely heavily on credit checks, the approval is often faster than traditional loans.
Step 3: Receive Your Funds
Once approved, we will arrange for a direct deposit of the loan amount into your bank account, providing you with quick access to the funds you need.
No Prepayment Penalties
At Champion Cash Title Loans, we understand that your financial situation can change. That's why we offer Missouri title loans with no prepayment penalties. If you find yourself able to pay off your loan earlier than expected, you can do so without any additional fees.
The Importance of Responsible Borrowing
While title loans offer a quick solution for emergency cash, it's crucial to use them responsibly. They are best used for short-term financial needs and not as a long-term financial solution.
Before agreeing to a title loan, make sure you understand all the terms and conditions. Our team at Champion Cash is always available to answer any questions and clarify any doubts.
Frequently Asked Questions
The amount you can borrow depends on the value of your vehicle. Call us for a quick assessment and to find out how much you qualify for.
Can I keep driving my car?
Yes, you can. Even after your loan is issued, the car remains in your possession, and you are free to use it as usual.
What if I have bad credit?
No worries! Our title loans are based on the value of your vehicle, not your credit history.
Final Thoughts on Missouri Title Loans
Dedicated to Customer Service
At Champion Cash Title Loans, we are committed to providing the best possible service to our customers in Missouri. Our friendly and knowledgeable staff is always ready to assist you through every step of the loan process.
If you're looking for "title loans near me" in Missouri, look no further than Champion Cash Title Loans. We are here to offer you a quick, reliable, and hassle-free way to get the cash you need. Call us at 1-888-798-1970 to get started.
Remember, at Champion Cash Title Loans, we're not just a company; we're your partner in navigating financial challenges. Let us help you meet your needs with our quick, convenient, and customer-focused title loans.