The financial world can be a treacherous place, especially when it comes to securing loans. With the rise of online lending services, it's become increasingly important to be aware of potential scams and fraudulent practices. In this article, we'll discuss how to avoid pink slip loan scams and protect yourself from unscrupulous lenders. We'll provide you with the information you need to make informed decisions and keep your finances safe.
Need cash fast? Discover The Basics of Pink Slip Loans with Champion Cash Title Loans. Our straightforward process allows you to get the money you need while keeping your car.
What are Pink Slip Loans and How Do They Work?
Before we dive into how to avoid loan scams, let's briefly discuss what pink slip loans are and how they work. A pink slip loan, also known as a car title loan or an auto title loan, is a short-term loan in which a borrower uses their vehicle's title as collateral to secure the loan. These loans typically have high interest rates and short repayment terms, making them a popular option for those who need quick cash but may not qualify for traditional bank loans.
Worried about the consequences of not paying back a pink slip loan? Let Champion Cash Title Loans answer your question, What Happens If You Don't Pay Back a Pink Slip Loan? Our knowledgeable team can guide you through the process and help you avoid any negative outcomes..
How to Avoid Loan Scams: Identifying the Red Flags
When you're in need of financial assistance, you might be tempted to jump at the first opportunity that presents itself. However, it's crucial to be cautious and do your due diligence before committing to any loan agreement. Here are some red flags to watch out for when trying to avoid loan scams: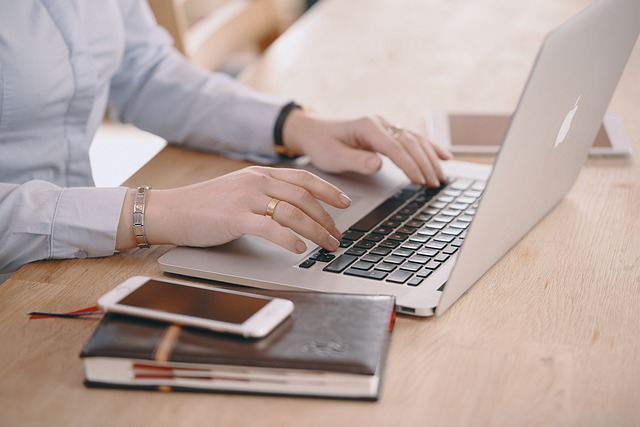 High-Pressure Sales Tactics
Legitimate lenders, like Champion Cash Loans, will never pressure you into making a hasty decision. If you encounter a lender who is using high-pressure sales tactics or trying to rush you into signing a contract, this is a major warning sign that you may be dealing with a scammer.
Reputable lenders will not ask for fees upfront before providing you with a loan. Scammers often use this tactic to collect money from unsuspecting victims without ever delivering the promised loan. If a lender requests an upfront fee or any other suspicious charges, it's best to walk away.
A trustworthy lender will be transparent about their terms and conditions, as well as any fees associated with the loan. If a lender is vague or refuses to provide you with clear information, this is another red flag that they may be trying to scam you.
How to Protect Yourself from Pink Slip Loan Scams: The Importance of Research
One of the most effective ways to avoid pink slip loan scams is to educate yourself and conduct thorough research on potential lenders. Here are some steps you can take to ensure you're dealing with a legitimate loan provider:
Check for Licensing and Accreditation
Make sure the lender you're considering is licensed to operate in your state and has the necessary accreditation. You can check for this information on the lender's website or by contacting your state's financial regulatory agency.
Look for Reviews and Testimonials
Browse online reviews and testimonials from previous customers to get a sense of the lender's reputation. Keep in mind that no lender will have a perfect rating, but a pattern of negative reviews or unresolved complaints should give you pause.
Confirm Contact Information
Verify the lender's contact information, such as their physical address, phone number, and email. Scammers often use fake contact details or hide their true location to avoid being tracked down.
How Champion Cash Loans Can Help You Avoid Pink Slip Loan Scams
As a reputable and reliable lender, Champion Cash Loans is committed to providing our customers with a safe and secure borrowing experience. We pride ourselves on our transparency, customer service, and adherence to all applicable laws and regulations. Here's how we can help you avoid pink slip loan scams:
Champion Cash Loans is fully licensed and accredited, ensuring that we operate in compliance with all state and federal regulations. By choosing us as your lender, you can have peace of mind knowing that you're working with a trustworthy and legitimate company.
Transparent Terms and Conditions
We provide clear and transparent information about our loan terms, fees, and conditions. Our team is available to answer any questions you may have and guide you through the application process.
Champion Cash Loans does not charge any upfront fees or hidden costs. We are committed to providing you with a straightforward and affordable loan solution.
In summary, it is imperative to stay away from loan scams in order to protect one's finances and have a successful loan experience. Through recognizing the warning signs, doing thorough research, and selecting a dependable financial institution such as Champion Cash Loans, you can take on the online loan process safely and acquire the funds you need. It is essential to trust your intuition and do not hesitate to leave if something does not seem right. Your financial stability is worth the energy.
Wondering about income requirements for pink slip loans? Get the answers you need from Champion Cash Title Loans. Our team can help you navigate the process and determine if you meet the Income Requirements for Pink Slip Loans.