A Detailed Guide for Borrowers
In today's world, financial emergencies can strike at any moment, leaving you in dire need of fast cash. One of the most popular options for obtaining a short-term loan is through pink slip loans. Champion Cash Loans is here to help you navigate this financial landscape and make informed decisions by understanding interest rates on pink slip loans. In this comprehensive guide, we will cover everything you need to know about these loans and their interest rates.
If you are looking to apply for a personal loan such as Pink Slip Loans, it is important to learn The Basics of Pink Slip Loans which can be a good alternative to car title loans.
What are Pink Slip Loans?
A Quick Overview of Pink Slip Financing
Pink slip loans, also known as auto title loans or car title loans, are a type of secured loan that allows borrowers to use their vehicle's title as collateral. These loans are typically short-term and provide quick access to cash, making them a popular option for individuals in need of emergency funds.
To qualify for a pink slip loan, you must own your vehicle outright and have a clear title. The loan amount is generally based on a percentage of your vehicle's value, with lenders typically offering anywhere from 25% to 50% of the car's worth. The loan term can range from 30 days to several months, depending on the lender and your repayment capabilities.
Understanding Interest Rates on Pink Slip Loans
How Interest Rates Affect Your Loan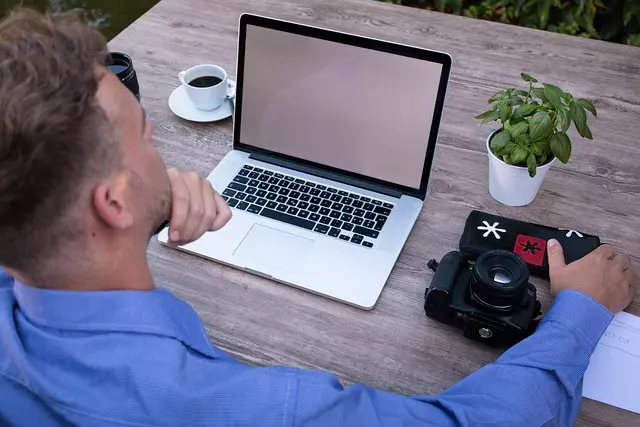 Interest rates are a crucial consideration when taking out a loan, and this is especially true for payday loans, car title loans, and other short-term loans. Pink slip loans are a type of car title loan, and they work by using your car as collateral for the loan. If you cannot repay the loan, you could lose your car. Pink slip loans typically have high interest rates, often with a monthly finance fee of 25%, making them an expensive way to borrow money.
Before taking out a pink slip loan, consider alternatives such as personal loans from a credit union, payday alternative loans, or credit cards. These options may have lower interest rates and more reasonable terms. If you do decide to take out a pink slip loan, make sure you understand the terms and have proof of insurance for your vehicle. Always have a plan to repay the loan on time to avoid having the lender repossess your car.
Factors that Influence Interest Rates
There are several factors that lenders consider when setting interest rates for pink slip loans:
Credit Score: Borrowers with higher credit scores are considered less risky, which may result in lower interest rates. However, pink slip loans are often used by those with poor credit, so this factor may not play as significant a role as it does in other types of loans.
Loan Amount: The size of the loan can also affect the interest rate. Larger loans may have higher interest rates, as the lender takes on more risk.
Loan Term: The length of the loan term can also impact the interest rate. Shorter-term loans may have higher interest rates because the lender has less time to recoup their investment.
Collateral Value: Since pink slip loans are secured by the vehicle's title, the collateral's value (the vehicle) can play a role in determining the interest rate. A higher-value vehicle may result in a lower interest rate, as the lender has more security.
Economic Conditions: Market forces and economic conditions can also influence interest rates. Higher demand for loans or a higher cost of lending can lead to increased interest rates.
Comparing Interest Rates on Pink Slip Loans
When shopping for a pink slip loan, it's crucial to compare interest rates from different lenders to ensure you're getting the best deal. Keep in mind that the lowest rate may not always be the best option, as other factors such as loan terms and fees can affect the overall cost of the loan.
Are you tired of high-interest rates and the risk of losing your car with Pink Slip Loans? Check out our article on Alternatives to Pink Slip Loans and take control of your finances today!
Champion Cash Loans: A Trusted Lender
When searching for a reputable lender that offers competitive interest rates on pink slip loans, Champion Cash Loans is a top choice. With years of experience in the industry, we are committed to providing fast, affordable loans to help you meet your financial needs. Our transparent lending process and dedication to customer service ensure that you receive the best possible loan experience.
How to Calculate Interest Rates on Pink Slip Loans
To calculate the interest rate on a pink slip loan, you'll need to consider the loan's principal amount, the annual percentage rate (APR), and the loan term. Here's a simple formula to help you understand how interest rates are calculated:
Total Interest = (Principal Amount × APR × Loan Term) / 365
For example, let's say you borrow $5,000 with an APR of 35% and a loan term of 6 months (180 days). To calculate the total interest, you would use the following formula:
Total Interest = ($5,000 × 0.35 × 180) / 365 = $857.53
In this scenario, you would owe $857.53 in interest by the end of the loan term.
Tips for Managing Interest Rates on Pink Slip Loans
Strategies to Save Money and Improve Loan Terms
Understanding interest rates on pink slip loans is just the first step in managing your loan effectively. Here are some tips to help you save money and improve your loan terms:
Pay More Than the Minimum: By paying more than the minimum monthly payment, you can reduce the loan's overall cost and pay it off sooner.
Refinance Your Loan: If you have improved your credit score or if interest rates have dropped since you first took out your loan, refinancing may allow you to secure a lower interest rate and save money.
Negotiate with Your Lender: If you have a good payment history, you may be able to negotiate a lower interest rate with your lender.
Choose a Shorter Loan Term: While this may result in higher monthly payments, a shorter loan term can save you money in interest over the life of the loan.
Conclusion
Understanding interest rates on pink slip loans is crucial when considering this type of financing. By educating yourself on the factors that affect interest rates and comparing offers from different lenders, you can make an informed decision that best suits your financial needs. Remember that Champion Cash Loans is here to help you navigate the process and offer competitive rates on pink slip loans. With our expertise and commitment to customer service, we aim to make your borrowing experience as smooth and stress-free as possible.
Ready to learn more about How Much Money Can You Get for Pink Slip Loans? Let our experts guide you through the process and help you get the cash you need today!