When it comes to securing financial assistance, pink slip loans have become increasingly popular as a convenient and straightforward option. Champion Cash Loans, a reputable lending company, specializes in providing pink slip loans to customers in need of emergency funds. In this article, we'll discuss the pink slip loan documentation requirements needed to secure a loan through Champion Cash Loans. Understanding these requirements will help you expedite the process and increase your chances of approval.
Are you anxious about your financial standing as reflected by your credit rating? Discover What Is Required for Pink Slip Loans and get the cash you need!
Understanding Pink Slip Loans
Before delving into the pink slip loan documentation requirements, it's crucial to understand what pink slip loans are and how they work. Also known as car title loans or auto title loans, pink slip loans allow borrowers to use their vehicle's title as collateral in exchange for a loan. The loan amount is typically determined by the vehicle's equity, which is its market value minus any existing liens.
With Champion Cash Loans, the process is simple and fast. You can apply for a pink slip loan online or over the phone, and in most cases, you'll receive a decision within minutes. Once approved, you can access the funds almost immediately.
Benefits of Pink Slip Loans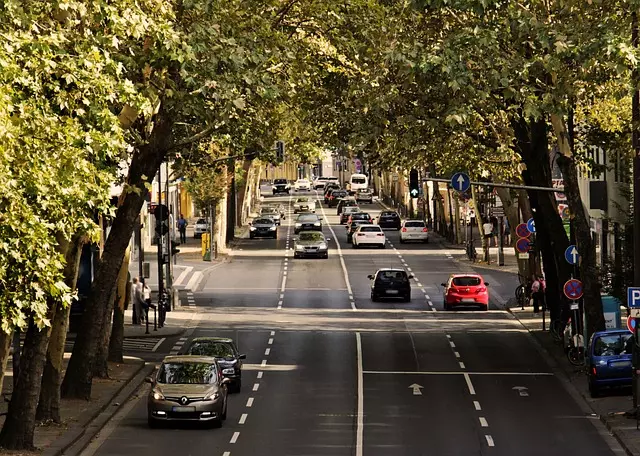 Pink slip loans offer several advantages over traditional loans:
Fast Approval: With minimal documentation requirements and a streamlined application process, you can receive approval and funds in as little as one business day.
No Credit Check: Your credit score isn't a factor in the approval process, making pink slip loans an attractive option for those with poor or no credit.
Keep Your Vehicle: You can continue using your car while making payments, as long as you adhere to the loan terms and conditions.
Flexible Repayment Terms: Champion Cash Loans offers personalized repayment plans to fit your financial needs and budget.
Now that you understand the benefits of pink slip loans, let's discuss the documentation requirements in detail.
Pink Slip Loan Documentation Requirements: What You Need to Apply
To apply for a pink slip loan with Champion Cash Loans, you'll need to provide specific documentation that verifies your identity, vehicle ownership, and financial status. Below is a list of the required documents:
Vehicle Title
The most crucial document required for a pink slip loan is the vehicle's title, also known as the pink slip. The title must be in your name and free from any liens or outstanding loans. If your vehicle is not yet paid off, you may still be eligible for a loan if you have sufficient equity in the vehicle.
Government-Issued Identification
You'll need to provide a valid government-issued identification, such as a driver's licence or passport. This helps verify your identity and ensure that you are the vehicle's rightful owner.
Proof of Income
Champion Cash Loans will require proof of income to determine your ability to repay the loan. This can include pay stubs, bank statements, or other documentation that verifies your income source and amount. Self-employed individuals may need to provide additional documentation, such as tax returns or business financial statements.
Proof of Residency
To apply for a pink slip loan, you'll need to provide proof of residency. This can be a utility bill, rental agreement, or mortgage statement showing your name and current address.
Vehicle Registration and Insurance
You must provide proof of vehicle registration and insurance. This ensures that your vehicle is legally registered and insured, as required by state law.
Vehicle Inspection
Champion Cash Loans may require a vehicle inspection to determine the vehicle's equity and ensure it is in good working condition. In some cases, this inspection can be done remotely via photos or video.
Photos of the Vehicle: You may be asked to provide clear and recent photos of your vehicle, showcasing all angles, including the interior, exterior, odometer, and Vehicle Identification Number (VIN).
Tips for a Smooth Pink Slip Loan Process
Understanding the pink slip loan documentation requirements is the first step in securing your loan. Here are some tips to ensure a hassle-free process:
Gather Your Documents: Before applying for a pink slip loan, gather all required documentation to expedite the process. Having everything ready will save time and reduce the likelihood of delays.
Review Your Title: Ensure that your vehicle title is free of liens and in your name. If there are any issues with your title, address them before applying for a loan.
Check Your Credit Score: While pink slip loans often cater to borrowers with bad or no credit, it's still a good idea to review your credit score. Knowing your credit score can help you negotiate better terms with the lender.
Shop Around: Compare different lenders to find the best pink slip loan for your needs. Look for competitive interest rates, flexible repayment terms, and minimal fees.
Ask Questions: Don't hesitate to ask the lender any questions you may have about the pink slip loan documentation requirements or the loan process in general. A reputable lender will be transparent and provide the information you need.
Choose Champion Cash Title Loans for Your Pink Slip Loan Needs
Champion Cash Title Loans is a reliable source of short-term loans that can be a lifesaver during times of financial distress. To qualify for a title loan, you need to have a government-issued photo ID, a driver's license, and a car title in your name. These are the basic car title loan requirements that you must meet to get a title loan.
However, it's important to note that title loans come with high-interest rates, so it's essential to borrow only what you need and have the ability to repay it. At Champion Cash Loans, we make the pink slip loan process easy and straightforward by providing clear guidance on title loan applications and documentation requirements.
Our flexible repayment terms are designed to help our customers get back on their feet without overburdening them financially. We understand that unexpected expenses can arise, and we're here to help with the financial relief you need. Our dedicated customer support team is always available to answer any questions you may have about the title loan process.
In conclusion, if you're looking for a quick and easy way to get some cash, consider the ability to get a title loan from Champion Cash Loans. With our competitive rates and commitment to customer satisfaction, we can help you get the funds you need to cover your expenses. Just make sure you qualify for a title loan and have all the required documentation, including your driver's license and car title.
Conclusion: Pink Slip Loans Documentation Requirements
Champion Cash Loans is committed to providing fast, reliable, and convenient pink slip loans to customers in need of emergency funds. By understanding and preparing for the pink slip loan documentation requirements, you can increase your chances of success and secure the financial assistance you need.
Don't let an unexpected expense derail your financial stability. Trust Champion Cash Loans to help you navigate the pink slip loan process with ease. Apply today, and experience the benefits of working with a trusted lending partner.