Table of Contents
Updated & Compliance Revised: 11/04/2023
When money troubles rain on your parade, Champion Cash Title Loans is here to offer you an umbrella in the form of convenient and fast title loans in South Carolina. Whether it's an unexpected expense or a dream you're chasing, we provide a hassle-free way to secure the funds you need when you need them the most.
What Are Title Loans South Carolina?
Title loans are a type of secured loan where borrowers can use their vehicle title as collateral. This means that if you own a car, motorcycle, or truck, you can borrow money against the value of your vehicle. The best part? You continue driving your vehicle as you repay the loan. It's a flexible solution that keeps your daily life moving without interruption.
Title Loan South Carolina: How Does It Work?
Applying for a car title loan in South Carolina is as easy as a warm southern breeze. Here's how you can tap into the equity of your vehicle with Champion Cash Title Loans:
Application: Fill out a simple online form or visit one of our locations.
Evaluation: We'll assess your vehicle's value based on make, model, and condition.
Approval: Receive quick approval and understand all terms and conditions clearly.
Funds: Get your money through direct deposit, sometimes on the same day!
Why Choose Champion Cash for Your South Carolina Title Loan?
Fast and Convenient Online Title Loans South Carolina
We understand that time is of the essence. Our online title loans South Carolina services allow you to apply from anywhere, at any time. Just a few clicks can set you on the path to financial relief with same day title loans.
Same Day Direct Deposit Online Title Loans
In a rush? No problem. Champion Cash Title Loans offers same day direct deposit online title loans. Once approved, the funds can be deposited into your bank account the same day, helping you address your financial needs promptly.
No Prepayment Penalties
We value your financial freedom and flexibility. If you come into a position to pay off your loan early, Champion Cash Title Loans will never penalize you for it. No prepayment penalties mean you can settle your debt at your pace without extra costs.
Title Loans for Bad Credit
Your past financial mistakes shouldn't keep you from getting the help you need today. We offer title loans for bad credit, providing a lifeline regardless of your credit history. Our focus is on your ability to repay the loan, not your credit score.
The Benefits of South Carolina Title Loans
Keep Your Keys
Even though your vehicle's title is used as collateral, you keep the keys. Continue to drive your car throughout the life of the loan without any changes to your daily routine.
Flexible Terms
Our South Carolina title loans come with flexible repayment terms that can be tailored to fit your individual financial situation, ensuring that repayments are manageable for you.
Transparent Process
With Champion Cash Title Loans, what you see is what you get. There are no hidden fees or surprises. Our transparent process ensures you understand every aspect of your loan.
Getting Started with Your Title Loan in South Carolina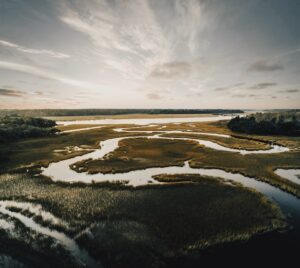 Are you ready to take the first step towards obtaining a title loan? Here's what you need to get started:
Vehicle Title: Have your clear vehicle title in hand.
Identification: Provide a government-issued ID.
Income Proof: Show proof of income to ensure you can repay the loan.
Residency: Provide proof of South Carolina residency.
Once you have these items, you're ready to apply for your South Carolina title loan.
Champion Cash Title Loans: Your Partner in Financial Solutions
At Champion Cash Title Loans, we pride ourselves on being more than just a lender; we're your partner in navigating financial hurdles. Our dedicated team is committed to providing personalized service that meets your unique needs.
Commitment to Customer Satisfaction
Our customers are at the heart of everything we do. We strive to make your experience with us as smooth and stress-free as possible. Your satisfaction is our top priority.
Safety and Security
We understand the importance of your personal information. Our processes are designed to protect your data every step of the way, ensuring your privacy and security.
Supportive and Friendly Staff
Our team is here to answer your questions, guide you through the loan process, and provide support. We're not just doing business; we're building relationships.
Conclusion: Embrace the Financial Support You Deserve
Champion Cash Title Loans is committed to providing South Carolinians with quick, easy, and reliable title loans. With our no-hassle approach, you can enjoy the benefits of same day title loans, direct deposit options, and a path to overcome financial obstacles.
Ready to unlock the value of your vehicle? Apply for a title loan with Champion Cash Title Loans today and turn your car into cash without giving up the driver's seat, call us at 1-888-798-1970!