Auto Equity Loans.
More often than not, we are overburdened with financial struggles keeping us awake at night. Whether it's about personal finance, piled-up bills, or health complications we aren't always ready to face this alone. Whenever these situations arise, help is always out there. If you ever find yourself in this place, Auto Equity Loans are the best option for you! Here at Champion Cash Loans, we offer you the best low-interest Auto Equity Loans in town! Use your car as collateral to get emergency cash today!
Auto Equity Loans: How Do They Work?
Auto Equity Loans work in a similar way to most other types of loans. First, the lending company takes a look at the applicant's information, such as credit score (in some cases, this isn't necessary), financial history, outstanding debts, and employment records to determine if they are the right fit for a loan. Then if everything is in check, we approve your application and you get your cash right away. As easy as that! Auto equity loans are easy to get approved whenever your car is used as collateral for the loan. We calculate your monthly payment based on the value of your car.

Unlike other loans, Auto Equity Loans are short-term loans greatly based on the value of the vehicle, which is used as collateral. The vehicles you may use will vary depending on the lending company. Here at Champion Cash Loans, we offer the possibility to use almost all kinds of vehicles to obtain an Auto Equity Loan. Anything from cars, trucks, and SUVs to semi-trucks, motorcycles, and RVs. One of the main and best features of Auto Equity Loans is that you can get the borrowed money without having to hand in or sell your vehicle. In return for having the money lent to you, Champion Cash Loans Auto Equity Loans becomes the lienholder of your vehicle's title, just until your loan is fully paid off.
Whether you are the sole owner of your vehicle, you have the title of your vehicle or you're still paying it off, you are eligible for an Auto Equity Loan from Champion Cash Loans. The money you get for your vehicle will be determined by many aspects which include, but are not limited to, the value of your vehicle.
What about Credit Check Auto Equity Loans?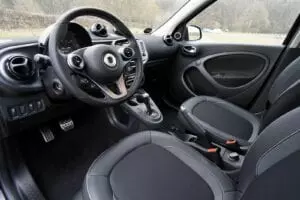 In case you didn't know, it's not always mandatory to run a credit check to lend you the cash you need. In addition to this great feature, we offer loans starting from $1,750*! Although some aspects such as the state of your vehicle may determine the loan amounts we can offer, in some cases, you could qualify to get up to $50,000*! The amounts we can lend you will always be defined by many factors, such as the value of your vehicle and other factors.
We are also aware that now more than ever these are trying times. That is why we want to help you however we can. Here at Champion Cash Loans, our customers are our top priority. In order to make sure you get all the help you can get we don't demand our clients to have a certain kind of job, or even a job at all! If you're in between jobs, a full or part-time employee, freelancer or a mix of those, we will always be happy to receive you and work out a great deal for you! We can help applicants with bad credit scores get out of their financial trouble by offering an auto equity loan on the value of your car.
Best Interest Rates in Town For Title Loans
Not only do we offer great loans and even better deals, but here at Champion Cash Loans Auto Equity Loans we also grant you some of the lowest interest rates around! Our interest rates are calculated by many different factors. It is always our priority to offer you the lowest rates possible. Our major focus is to offer you immediate help so you can get by. Rather than being another burden on your back, we want to be a helping hand in your moments of need.
Find the Nearest Auto Equity Loans
If you've ever searched for Auto Equity Loans options, you have surely wondered "Where do I get an auto equity loan close to me?" Here at Champion Cash Loans, we make it easy for everyone! All you've got to do is apply online or by phone and once your loan gets approved, you may come to one of our locations to pick up your cash. Just search for the areas we serve on our web page and find out which location is best for you. In some cases, we can even deliver your cash right at your doorstep!
If you are not able to come to one of our locations, don't worry! If this is your case, you can submit the required documents online and have a notary come to your place, depending on which city you live in. This way you will not even have to get out of you house at all!
Are You in Need of Cash? Apply Today!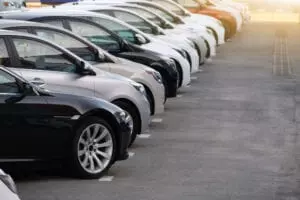 If you wish to apply for an online Equity Loan feel free to fill out the application form online or just give us a call at 1-888-798-1970. One of our customer service agents will gladly help you out so you may begin your application process today. When we get your application, we will only ask you to provide some documents we will need. For your comfort, we give you the option to turn them in face to face, by fax, email, or even by text message. And lastly, once everything is done and your application is approved, just look for the Auto Equity loan location closest to you so you may get your cash that same day. In some cases, we may even deliver it to your home!
Is My Vehicle OK for an Auto Equity Loan?
Here at Champion Cash Loans, we care about our customers and partners. Don't let any financial unforeseen event turn your life upside down. Champion Cash Loans Auto Equity Loans is here for you. We are proud to offer you fast and simple online Auto Equity Loans. The types of vehicles we accept for these particular loans are:
Why Should You Choose Us?
We are the leading Vehicle Equity Loan business there is around here. And these are some of the reasons why:
Here at Champion Cash Loans, we do everything in-house. What does that mean? It means we are always in full control of every title loans application we get and every decision that is made.
We are aware you may wish to pay back your loan as soon as you can. In order to help you do so, here at Champion Cash Loans we will not assess any prepayment penalties on auto equity loans.
Even if you have already been given an Auto Equity Loan by any other lender, don't be afraid to call us. We can help you refinance your existing Auto Equity Loans with an even lower interest rate!
As we take pride in our professionalism we can assure you a fully confidential and formal process every step of the way.