Table of Contents
Update and Compliance Revised on 11/13/2023
If you're in Nevada and looking for a quick financial solution, Champion Cash Title Loans is here for you! We specialize in Title Loans Nevada, providing a fast and convenient way to get the cash you need. A title loan is a great option where you use your vehicle's title as collateral, which allows you to borrow money based on the value of your car.
Our Nevada Title Loan process is designed for your ease and convenience. We understand that sometimes you need quick cash to handle unexpected expenses. That's why we offer Title Loans in Nevada with direct deposit. This means you can receive your money swiftly and without any complications.
At Champion Cash Title Loans, finding a 'Nevada Title Loan Near Me' is simple. Our friendly team is here to guide you through each step, ensuring that you understand all about title loans. We're committed to making the process straightforward and stress-free for you.
Applying for a title loan in Nevada is easy with us. Just give us a call at 1-888-798-1970, and our team will help you get started. We're dedicated to providing quick cash solutions that are both easy to understand and convenient.
Whether you need a Nevada title loan for an emergency or any other reason, Champion Cash Title Loans is ready to assist you in Nevada. We offer efficient, reliable, and convenient title loans. Contact us today to find out how we can help you with your financial needs. We're excited to help and provide the support you need!
Title Loans Nevada Get Money Within 24 Hours or Less!
Unexpected expenses can come at any time especially when you least expect it, that is why Champion Cash Loans is offering the best title loans Las Vegas and all over the beautiful state of Nevada. Title loans Nevada is the perfect way to get money when you find yourself in a pinch, you can get up to $50,000 within 24 hours or less without having to leave the comfort of your home.
Why Should I Choose Title Loans Nevada?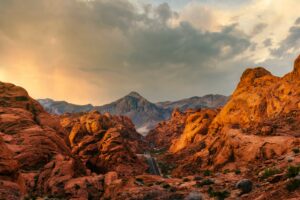 There are many benefits to getting a car title loan, first of all, if you are prepared to repay your loan quickly. Auto title loans Nevada are an easy, low-interest way to get cash promptly. In many cases, Champion Cash Loans doesn't conduct a credit history check, this will mainly depend on the vehicle value when applying for this Vegas title loan.
At times we can be worried about having a poor credit score, here at Champion Cash Loans we can help you get a bad credit title loan no matter what your credit score might say. Customers with credit difficulties should seek credit counseling, they might find it difficult getting approved for loans, not when you apply for Nevada title loans which is a lot better than getting payday loans.
We are big believers in providing second chances, that's why even you have a active title loan we can help you refinance your loan without any issue. There is reason why Champion Cash Loans is known to be the #1 title loan company in the state, we are in the business of helping our customers!
What is Car Title Loans Nevada?
Before we get into detail, it's important to remember that those who apply for this loan may be looking for financial aid. This maybe due to a variety of reasons, such as school fees, mortgage payments, medical emergencies, or even to pay off previous loans.
These loans are a good option for immediate needs, without having to use your credit score. With larger financial institutions, such as credit unions or banks. It's a compulsory requirement to check the applicant's credit history. In many times this results in a loan application getting denied.
How Do Online Title Loans in Nevada Work?
Now, if you've ever wondered how a title loan works, here's all you need to know about these loans, also referred to as pink slip loans or auto equity loans, car title loans are a type of loan in which the lender provides the applicant with a certain amount of money.
In the exchange, the lender becomes the lien-holder on the title of a vehicle that the borrower puts up as collateral. Then, the borrower has to give monthly payments that include an interest fee, all previously established within the terms and conditions agreed upon at the beginning of the process, until the loan is completely paid off.
It should be noted that Champion Cash Loans determines loan amount. It is based on several factors including the value of the vehicle, Champion Cash Loans can lend across the US with just one call!
When Applying, Keep These Documents in Hand:
Valid ID
Proof of income (pay stubs, job letter, bank statements, unemployment or social security proof, among others)
Pink slip or vehicle registration
Proof of insurance
Proof of residence (utility bill, junk mail)
Contact Us or Apply Today!
If you're thinking about asking for this loan, you might still not be sure whether it's the best option for you, feel free to give us a call or submit a message through our website.
Basically we will get in touch with you immediately to give you a free consultation and answer all your questions in regards to our loans!
We wish to offer you the highest loan amount and the best payment plan according to your needs, ultimately hoping to help you solve your financial situation or reach your dreams.
Remember the sooner you reach out to us, the sooner you receive your cash, stop hesitating and let our quick and friendly customer service staff help you today.
Simply give us a call, submit your questions or send us an email to get started with your process in minutes!
Champion Cash Loans Car Title Loans Nevada Locations
FAQ Nevada Title Loans
What's the most I can get on a title loan Nevada?
You can get up to $50,000 depending on the condition and value of the vehicle.
How do title loans Nevada work?
These loans use your vehicle's title as collateral for a loan that can from $1000 up to $50,000 at times!