If you've ever found yourself in need of quick cash, you've probably considered various loan options. One solution that may have crossed your mind is a pink slip loan if you have a bad credit score and you need a short-term loan with bad credit. You're in luck because, in this guide, we'll show you how to qualify for pink slip loans and how Champion Cash Title Loans can help you get the funds you need.
We understand that you might need the money urgently, but here at Champion Cash Title Loans, we want to ensure you make the right decision. Check out our article about The Basics of Pink Slip Loans today and make the right decision!
What is a Pink Slip Loan?
A pink slip loan, also known as a car title loan or auto title loan, allows you to borrow money using your vehicle's title as collateral. These loans can be an ideal option for those with less-than-perfect credit scores, as the loan amount is primarily based on the value of your car, rather than your good credit history.
How to Qualify for Pink Slip Loans: Step-by-Step Process
Qualifying for a pink slip loan with Champion Cash Title Loans is a simple and straightforward process. Follow these steps to get started:
Step 1: Discover the Eligibility Requirements for Instant Pink Slip Loans
Before you can apply for a pink slip loan, you need to make sure you meet the basic eligibility requirements. Here's a quick checklist to help you understand if you're eligible for a secured loan: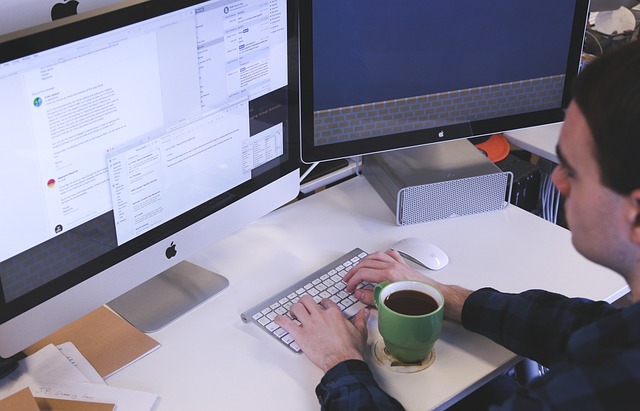 Being at least 18 years old
Own the vehicle outright: You must own a car, truck, SUV, or motorcycle with a clear title (i.e., no outstanding loans or liens)
Valid identification: Provide a valid government-issued ID, such as a driver's license or passport, or state ID.
Proof of income: Show proof of a stable income source, like payslips, bank statements, or tax returns to let them aware that you have the ability to repay the loan.
Proof of residency: Present recent utility bills or mail that confirms your current address.
Vehicle insurance: Maintain full coverage insurance on the vehicle you're using as collateral.
Looking for a better alternative to payday loans? Learn about the benefits of Pink Slip Loans vs Payday Loans in our article written by our title loan gurus here at Champion Cash Title Loans.
Step 2: Gather Your Documents
To speed up the application process, gather the necessary documents ahead of time. You'll likely need the following:
Your vehicle's title (pink slip)
Proof of income (e.g., pay stubs, bank statements, or government benefits)
Proof of residency (e.g., utility bill or lease agreement)
Valid identification
Step 3: Complete the Application
Now that you've confirmed your eligibility and gathered your documents, you can start the online title loan application process. Visit the Champion Cash Title Loans website and complete their simple online application form. It should only take a few minutes to fill out, and you'll receive an instant loan estimate based on your vehicle's value.
Step 4: Vehicle Inspection
After submitting your application, Champion Cash Title Loans will arrange a vehicle inspection. This is a crucial step when learning how to qualify for pink slip loans, as the inspection helps determine your loan amount. The inspector will evaluate your car's make, model, year, mileage, and overall condition to estimate its value.
Step 5: Finalize the Loan Agreement
Once the vehicle inspection is complete, a loan representative from Champion Cash Title Loans will contact you to discuss your personal loan terms. This includes the loan amount, interest rate, repayment schedule, and any associated fees. Be sure to review the agreement carefully, ask any questions you may have, and ensure you fully understand the terms before signing.
Step 6: Comprehend Your Loan Agreement and Make Informed Decisions
Understanding the terms and conditions of your pink slip loan agreement is crucial before signing on the dotted line. Champion Cash Title Loans emphasizes transparency and educates borrowers about their loan agreements. Consider the following points when reviewing your contract:
Loan amount: Confirm the total loan amount, and ensure it meets your financial needs.
Interest rate: Note your loan's interest rate, as it will directly impact your monthly payments.
Repayment terms: Familiarize yourself with the repayment schedule, including the due dates and any applicable grace periods.
Late payment fees: Be aware of any penalties or fees associated with late payments.
Default consequences: Understand the consequences of defaulting on your loan, including the potential repossession of your vehicle.
Taking the time to review and comprehend your loan agreement will help you make informed decisions and avoid surprises down the road.
Step 7: Receive Your Funds
After signing the loan agreement, you can receive your funds via direct deposit, check, or in-person pickup, depending on your preference. Champion Cash Title Loans strives to provide same-day funding, so you can quickly access the cash you need.
Why Choose Champion Cash Title Loans for Your Pink Slip Loan
There are several reasons why you should consider Champion Cash Title Loans when learning how to qualify for pink slip loans:
Fast and Easy Application Process
Champion Cash Title Loans offers a simple, user-friendly online application that takes only a few minutes to complete. Their experienced loan representatives will guide you through the process, making it easy to obtain the funds you need quickly.
Competitive Interest Rates
Champion Cash Title Loans works hard to offer competitive interest rates, so you don't have to worry about being overburdened with high costs. They also provide flexible repayment terms, giving you peace of mind and the ability to pay back your loan on your schedule.
Flexible repayment terms
Champion Cash Title Loans offers you can customize your repayment plan to suit your budget and financial goals.
No prepayment penalties
Champion Title Cash Loans provide services to pay off your loan early without incurring any additional fees or charges.
Outstanding Customer Support
When you choose Champion Cash Title Loans, you'll receive exceptional customer support from knowledgeable and friendly professionals who are dedicated to helping you achieve your financial goals. They're always available to answer any questions you may have and will provide guidance throughout the loan process.
Conclusion: How to Qualify for Pink Slip Loans with Champion Title Cash Loans
In conclusion, you have learned how to qualify for pink slip loans with Champion Cash Title Loans is a simple process that can provide you with the funds you need in a short amount of time. With their easy online application, competitive interest rates, flexible repayment terms, and outstanding customer support, you can't go wrong when choosing Champion Cash Title Loans for your pink slip loan. Follow the steps outlined in this guide, and you'll be well on your way to securing the financial assistance you need.
Lastly, Don't rely on Pink Slip Loans, explore better options now with our guide on Alternatives to Pink Slip Loans check out our complete guide today!