Table of Contents
Update and Compliance Revised on 11/13/2023
Introduction to Virginia Title Loans
In the beautiful state of Virginia, unexpected financial needs can arise at any moment. Champion Cash Title Loans is here to provide a quick and reliable solution through Virginia title loans. These loans offer a convenient way to access the cash you need using your vehicle's title as collateral.
What Are Virginia Title Loans?
Virginia title loans are a type of secured loan where borrowers can use their vehicle's title as collateral to receive cash. This option is particularly beneficial for those who need immediate financial emergency assistance but may not have access to traditional lending options.
Benefits of Choosing Champion Cash Title Loans in Virginia
Quick and Easy Process
Champion Cash Title Loans understands the urgency of financial emergencies. That's why we offer a streamlined process for title loans in Virginia, ensuring quick online approval. Our goal is to get you the cash you need with minimal hassle and delay.
Car Title Loans for Every Need
Whether it's for an emergency or a planned expense, our car title loans in Virginia cater to a variety of needs. We offer car title loans that Virginia residents can rely on, regardless of the reason for borrowing.
Bad Credit? No Worries
We provide title loans for bad credit in Virginia, understanding that not everyone has a perfect credit history. Our focus is on the value of your vehicle and your ability to repay the loan, rather than solely on your credit score.
The Process of Obtaining a Title Loan in Virginia
How to Apply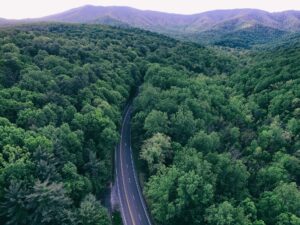 Applying for a title loan in Virginia is straightforward with Champion Cash Title Loans. Simply call us at 1-888-798-1970 or apply online. Our friendly team will guide you through the application process, ensuring you understand every step.
We offer online title loans in Virginia with direct deposit options. This means that once you're approved, the funds can be deposited directly into your bank account, providing immediate access to the cash you need.
Champion Cash Title Loans: A Leader in Virginia Title Loans
Professional and Dependable Service
At Champion Cash Title Loans, we pride ourselves on providing professional and dependable service. Our team is committed to helping you through your financial challenges with the utmost care and respect.
Transparent and Informative
We believe in transparency and educating our customers about their title loan options. Our team is always ready to answer any questions and provide all the necessary information to make an informed decision about your Virginia title loan.
Unique Features of Our Virginia Title Loans
No Prepayment Penalties
One of the significant advantages of choosing Champion Cash Title Loans is the absence of prepayment penalties. You have the flexibility to pay off your loan early without any extra fees, giving you more control over your financial situation.
Flexible and Accommodating
We understand that everyone's financial situation is unique. That's why we offer flexible loan terms and repayment plans, tailored to fit your specific needs and circumstances.
Conclusion: Your Trusted Partner for Virginia Title Loans
Champion Cash Title Loans is your go-to provider for Virginia title loans. With our quick and easy application process, online title loans direct deposit, and commitment to customer satisfaction, we stand out as a leading choice for those in need of quick cash in Virginia. Whether you need a title loan in Virginia for an emergency or any other reason, we are here to help.
Call us today at 1-888-798-1970 to get started and experience the convenience, flexibility, and reliability of our top-notch loan services. Trust Champion Cash Title Loans for your financial needs and take the first step towards resolving your financial challenges with ease.