Title Loans Albuquerque: Champion Cash Title Loans Apply Now
When faced with unexpected financial challenges, many Albuquerque residents turn to title loans as a convenient option to secure quick cash. At Champion Cash Title Loans, we understand the urgency and provide efficient solutions to help you overcome financial hurdles. Let's delve into the world of title loans in Albuquerque, New Mexico and how our services can assist you in your time of need.
Looking for quick cash in Farmington, NM, Champion Cash Title Loans has you covered with our hassle-free title loan services. Get the funds you need with Title Loans Farmington NM today and report your problem financially to us!
What Are Title Loans Albuquerque?
Title loans Albuquerque are a type of secured loan where the borrower uses the title of their vehicle as collateral. In Albuquerque, NM, residents can leverage their vehicle's equity to obtain a loan from us. Whether you have a car, truck, motorcycle or RV, our professional team will work with you to get the funds you require.
Benefits of Title Loans Albuquerque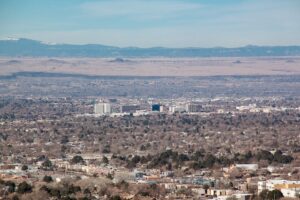 Quick Access to Funds: At Champion Cash Title Loans, we understand as a financial institution the importance of immediate financial assistance. Our streamlined process ensures that you can get cash in hand within minutes of approval.
No Credit Checks: Title loans New Mexico are based on the value of your vehicle, so we don't require a credit check. This means that even if you have poor credit or no credit history, you still have a chance to secure a loan.
Keep Your Vehicle: Unlike pawn shops or other lenders, you can continue using your vehicle while repaying the loan. We hold onto your vehicle's title as collateral, giving you the freedom to commute as usual.
Convenient Repayment Options: We offer flexible repayment plans to accommodate your financial situation. Our team will work with you to create a payment schedule that fits your needs, ensuring repayment is stress-free.
Getting Title Loans in Albuquerque
Getting a title loan in Albuquerque is a straightforward process with us. Follow these simple steps to secure the funds you need:
Step 1: Apply Online or In-person
You can apply for this loan either online or by visiting our branch in Albuquerque. Our team will guide you through the application process and answer any questions you may have.
Step 2: Provide Required Documents
To process your application, we require the following documents:
Valid ID (Driver's License or State ID)
Vehicle title in your name
Proof of residency (utility bill, lease agreement, etc.)
Proof of income (pay stubs, bank statements, etc.)
Vehicle insurance information
Step 3: Vehicle Inspection and Appraisal
We will conduct a quick inspection of your vehicle to determine its condition and value. This is crucial in determining the loan amount we can offer.
Step 4: Review Loan Terms
Once your vehicle has been appraised, our team will inform you of the loan amount you are eligible for. We will explain the terms and conditions, interest rates, repayment schedule, and any other relevant details.
Step 5: Receive Your Cash
Upon agreement to the loan terms, you will receive your cash instantly. At Champion Cash Title Loans, we ensure a simple, hassle-free process to get you the funds you need without delay.
Conclusion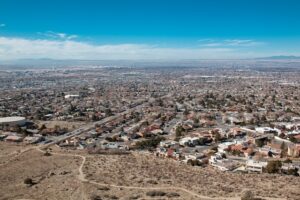 When faced with unexpected financial challenges, we offer a very a convenient solution through title loans Albuquerque, NM. Our streamlined process, no credit check policy, and flexible repayment options ensure that you can quickly access the funds you need. Trust Champion Cash Title Loans to provide reliable, professional service during your time of need. Apply today and experience the convenience of our title loan services!
Looking for a reliable and efficient solution for getting cash in Hobbs, NM? Look no further for quick and easy Title Loans Hobbs NM, get the financial assistance you need today!