Title Loans Canton Ohio Can Help You Get the Short-Term Cash
If you find yourself in an unexpected financial pinch, Title Loans Canton Ohio may be the solution you're looking for. Car title loans offer a convenient way to access short-term cash loans, even if you have bad credit.
With Champion Cash Title Loans, you can enjoy a seamless loan process, flexible loan amounts, and the ability to repay the loan on your terms. In this article, we'll explore the benefits of title loans in Canton, Ohio and how they can help you meet your financial needs.
Looking for fast cash in Boardman, OH? Get the financial assistance you need with Title Loans Boardman OH. Apply now for a hassle-free loan and experience the convenience of quick approval and flexible repayment options.
What are Car Title Loans Canton Ohio?
Car title loans Canton Ohio are a type of secured loan that allows you to leverage the equity in your vehicle to obtain funding. Unlike traditional bank loans that primarily consider your credit score, car title loans focus on your vehicle's value and your ability to repay the loan. This makes them a viable option for individuals with bad credit or those who need quick access to cash without the hassle of a credit check.
The Loan Process: Simple and Convenient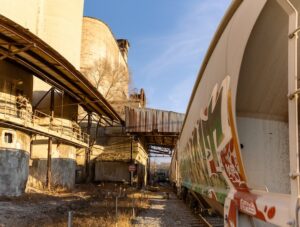 When you apply for a car title loan in Canton, Ohio with Champion Cash Title Loans, the process is straightforward and streamlined. You can easily apply online or visit a local branch to work with a knowledgeable loan agent who will guide you through the process. Here's how it works:
To start the loan process, simply complete the online application form or visit a nearby Champion Cash Title Loans branch. The application asks for basic personal and vehicle information, such as your name, contact information, and details about your car.
Step 2: Vehicle Inspection
Once your application is submitted, a loan agent will conduct a quick inspection of your vehicle to assess its value using a car title loan calculator. This is a crucial step in determining the loan amount you may qualify for. Rest assured that this process is performed by trained professionals who prioritize your privacy and vehicle security.
Step 3: Documentation and Verification
After the vehicle inspection, you'll need to provide certain documentation for verification purposes. This typically includes proof of car insurance, government-issued identification, proof of residency, and proof of income. The loan agent will guide you through the exact requirements and ensure the process is hassle-free.
Step 4: Loan Approval and Fund Disbursement
Once your documentation is verified, and you meet the necessary requirements, your loan will be approved. You can then choose how to receive your loan proceeds, either through online direct deposit title loans into your bank account or in cash. Champion Cash Title Loans believes in offering funding that is less expensive than other short-term financing alternatives, ensuring you get the best deal possible.
Benefits of Title Loans Canton Ohio
1. Accessibility and Flexibility
Whether you need a few hundred dollars or several thousand, car title loans Canton Ohio offer flexibility in loan amounts. The loan amount you qualify for will depend on the value of your vehicle and your ability to repay the loan. This allows you to tailor the loan to your specific financial needs.
2. No Credit Score Requirement
One of the major advantages of car title loans is that your credit score is not a determining factor in the loan approval process. Regardless of your credit history, you can still apply for a title loan in Canton, Ohio. This opens up borrowing opportunities for individuals who may have been turned away by traditional lenders due to bad credit.
3. Ability to Repay on Your Terms
With title loans Canton Ohio, you have the ability to design a repayment plan that works for you. Discuss your financial situation and needs with a loan agent who will help create a loan repayment schedule that aligns with your budget. This ensures that you comfortably meet your obligations without putting unnecessary strain on your finances.
4. Quick and Convenient Loan Application
Applying for a title loan in Canton, Ohio has never been easier. With Champion Cash Title Loans, you can apply title loans online from the comfort of your home or visit a local branch. The entire application process is designed to be user-friendly, saving you time and stress.
5. Efficient and Knowledgeable Loan Agents
When you apply for an auto title loan with Champion Cash Title Loans, you'll be assisted by professional loan agents who are dedicated to ensuring your satisfaction. These experts will walk you through the loan process, answer any questions you may have, and provide guidance to help you make an informed decision.
Conclusion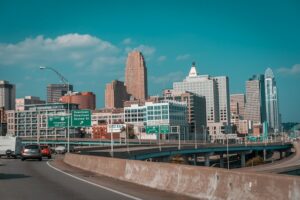 If you find yourself in need of short-term cash in Canton, Ohio, car title loans Canton Ohio offered by Champion Cash Title Loans can provide a viable solution. With a simple loan application process, flexible loan amounts, and the ability to repay on your terms, title loans can help you navigate through financial challenges without the stress of a traditional bank loan.
Apply online or visit a local branch today to explore how car title loans Canton Ohio can help meet your financial needs and give you peace of mind.
Need cash quickly in Euclid, OH? Qualify for Title Loans Euclid and apply now to get approved within minutes and enjoy flexible repayment options tailored to your financial needs.