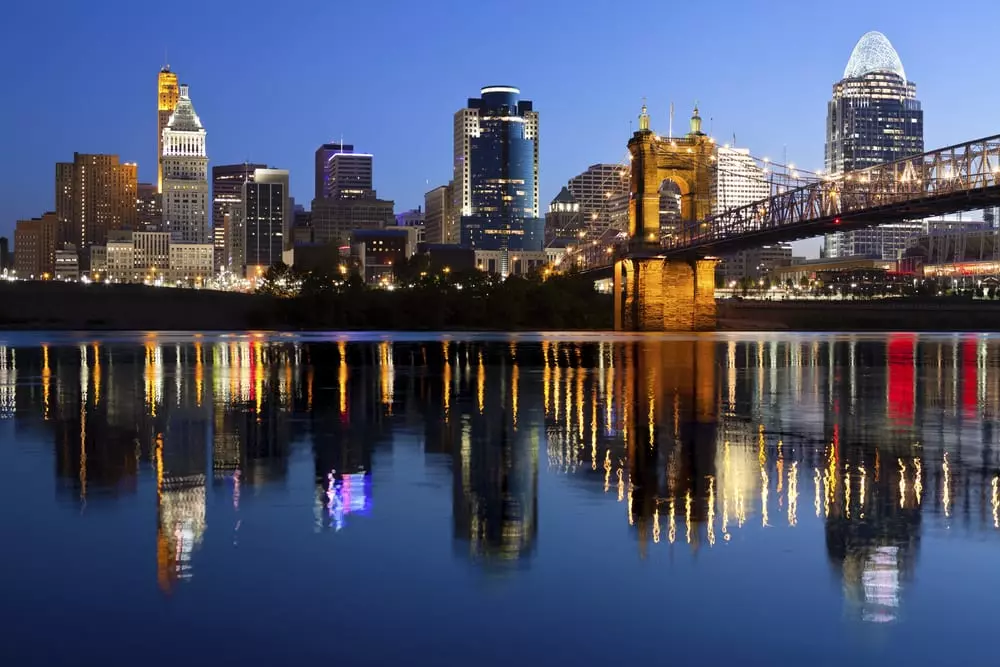 If you are in a financial bind and own a car, you have an easy solution right in front of you. Title Loans Cincinnati Ohio are an efficient alternative to obtain the money you need today in just minutes, without really having to give up anything. In exchange for borrowing the money, the borrower leaves their vehicle title as collateral while paying off the loan. It is as simple as it sounds.
An important thing to note is that although some people may think their vehicle is not worth much, our clients are often surprised to see what we can offer them. So, if you are a Cincinnati Ohio resident and you think this might be the ideal solution for you, please go ahead and apply online for title loans in Cincinnati to get started on your process right away. Auto title loans in Cincinnati Ohio are one of many short-term loans Champion Cash Title Loans offers to help you in your emergency times.
Requirements for Title Loans Cincinnati, OH
Proof of income (pay stubs, job letter, bank statements, unemployment or social security proof, among others)
Proof of insurance
Proof of residence (utility bill, junk mail)
What Title Loans in Cincinnati, OH Offer?
Quick and easy process
Lowest interest rates in town
Bad Credit Score, OK.
Reliability and confidentiality
First-rate customer service
Convenient monthly payments plans
About Champion Cash Title Loans
Champion Cash Title Loans has been in the title loan industry for over 10 years, serving citizens from all over the nation and working hard to help as many as possible. Our main goal is to assist new or existing clients to meet their financial needs to pursue their dreams.
What drives and motivates us the most is to get things done for our clients through collaboration between our team members, while staying true to our ethics. Our outstanding customer service and passion for improving the lives of others are the main reasons we have been the #1 lender for title loans and personal loans throughout the United States for the past 5 years. We are here to give you a helping hand towards achieving your dreams!
Why Getting a Title Loan in Cincinnati?
Getting title loans in Cincinnati can be difficult at times. Car title loan lenders deny you if you have a bad credit score or give you high-interest rates. Having bad credit can determine if the loan proceeds or not. With Champion Cash Title Loans you don't have to worry about that
Getting auto title loans with Champion Cash Title Loans is easy. Bad credit or not, you can get instant approval online title loans. Traditional bank loans in Cincinnati, Ohio can be bad. They tend to have predatory tendencies and have high-interest rates. Apply today for the car title loan and get your money in your bank account.
Get your money in your bank account today. Cincinnati, Ohio can be a very expensive city. We all need extra money at times. Regardless of the loan amount, we can help. Poor credit? Ok! Our loan process is easy don't worry! Get your Car title loans in Akron Ohio and get instant transfer same business day.
How much cash do you need? Doesn't matter, we can get it for you. A title loan is a secured loan and you will get your money. We are truly the most trustworthy financial institution out there!
Still Not Sure About Applying for Title Loans in Cincinnati OH?
Title Loans Cincinnati Ohio understands you might still not be completely sure about applying. It's okay! Maybe you think that you have enough trouble to worry about already to add more to it by getting a sketchy loan. Not only do we get it, but in fact, we encourage those who are interested in our loans to ask for more information from us. We want you to feel as comfortable and safe as possible. Our highly-qualified customer service agents are happy to help with any inquiry you may have in regards to our business and services, as well as to provide you with a quote for whichever loan you may be interested in.
If you want to hear more from us, please feel free to send us a message to receive a free, no-obligation consultation from one of our agents today! You could also fill out our online application form and we will be in touch with you in no time to discuss further details.
Apply now to get the money you need TODAY!
---
Title Loans Near Me in Ohio