Updated and Compliance Revised on 11/19/2023
In Kansas City, when you're in a financial bind and need quick cash, Champion Cash Title Loans Kansas City is your go-to source. We specialize in title loans, a convenient and fast way to use your vehicle's title as collateral to borrow money. Whether you're in Kansas City or anywhere in Missouri, we're here to help you through your financial challenges.
Title loans are an excellent solution for those who need funds promptly but want to avoid the long processes of traditional loans. At Champion Cash Title Loans, we make getting a title loan in Kansas City straightforward and hassle-free. How does it work? You use your vehicle's title to secure a loan. While you repay the loan, you keep driving your car – it's that simple.
What sets us apart is our direct deposit online title loans. This means you can complete the application process from anywhere in Kansas City and have the loan amount directly deposited into your bank account. It's convenient, and efficient, and ensures you receive your funds as quickly as possible.
If you're searching for 'title loans near me' in Kansas City, Champion Cash Title Loans is your reliable partner. We understand that life can throw unexpected financial hurdles your way, and we're here to provide a helping hand. Our team is committed to offering transparent, fast, and friendly service to meet your needs.
Title Loans Kansas City: The Solution to Financial Needs
If you find yourself in a financial bind and searching for a quick and convenient borrowing solution, look no further than Champion Cash Title Loans. Our company specializes in providing title loans in Kansas City, Missouri, offering residents of the vibrant city a reliable source of immediate cash. In this article, we will explore the benefits of title loans in Kansas City and how Champion Cash Title Loans KC MO can help you address your financial needs.
Are you in need of quick cash in Cape Girardeau? Look no further for reliable and convenient title loans Cape Girardeau, MO. Apply now for this loan to get immediate financial relief!
What are Title Loans Kansas City?
These loans are a type of secured loan where borrowers use their vehicle's title as collateral. This means that if you own a car or any other vehicle, you can use its title to secure a loan. With title loans in Kansas City, you can obtain immediate cash without surrendering possession of your vehicle.
The Advantages of Title Loans Kansas City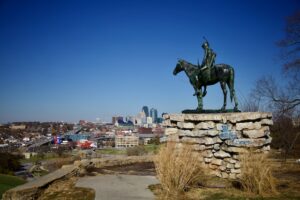 Quick and Convenient Process
Obtaining title loans Kansas City with us is a straightforward and hassle-free process. With our streamlined application process, you can apply for online title loans from the comfort of your own home. Once you submit your application, our team will quickly review it, and if approved, you can receive your funds within hours. This convenient process ensures that you can address your financial needs promptly.
Unlike traditional lenders, we do not base loan approvals on your credit score. Title loans Kansas City are secured by your vehicle's title, so your credit history is not the sole determining factor. This means that even if you have poor or no credit, you can still be eligible for this loan.
Flexibility and Competitive Rates
We understand that every borrower's financial situation is unique. That's why we offer flexible repayment options and competitively low interest rates on our title loans Kansas City. Our aim is to provide you with a loan that suits your needs and is affordable for you to repay.
One of the significant advantages of Kansas City title loans is that you can continue driving your vehicle while repaying the loan. We understand the importance of reliable transportation and don't want to disrupt your daily life. As long as you make your loan payments on time, you can keep using your vehicle throughout the loan period.
How to Apply for Title Loans in Kansas City
Applying for a title loan Kansas City has never been easier. To get started, simply visit our website and fill out the online application form. You will need to provide information about yourself and your vehicle, including its make, model, and mileage. Once you submit the application, our team will quickly review it and contact you with the next steps.
Final Thoughts on Title Loans Kansas City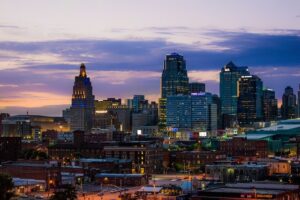 When you are in need of quick cash and are considering car title loans Kansas City, trust us to provide a reliable and convenient solution. Our competitive rates, flexible repayment options, and quick application process make us a trusted choice for residents in need of financial assistance.
Don't let financial stress hold you back. Contact us today or visit our website to apply for title loans in Kansas City. Let us help you find the financial relief you need, without the hassle of traditional lenders.
Call us at 1-888-798-1970. Our team at Champion Cash Title Loans is always ready to assist you. Remember, with us, you're not just getting a loan; you're getting a partner committed to helping you manage your financial needs effectively.
Looking for a convenient borrowing solution in Columbia, MO? Champion Cash Title Loans is here to help with fast and reliable title loans in Columbia MO. Apply now and get the cash you need for your financial needs!