Searching for a Title Loan Place in Lexington, KY? Look no further!
Well, you've come to the right place. Champion Cash Title Loans is the best option out there to get a loan on your vehicle's title from the comfort of your home in Lexington KY. Now more than ever, an increasing number of people are struggling with financial emergencies. That is why we know that if you need instant funding, then it better be a fast process. That is where we get in. Do you want to figure out how you can get a loan for your vehicle's title with a ton of added advantages? Keep on reading and find out.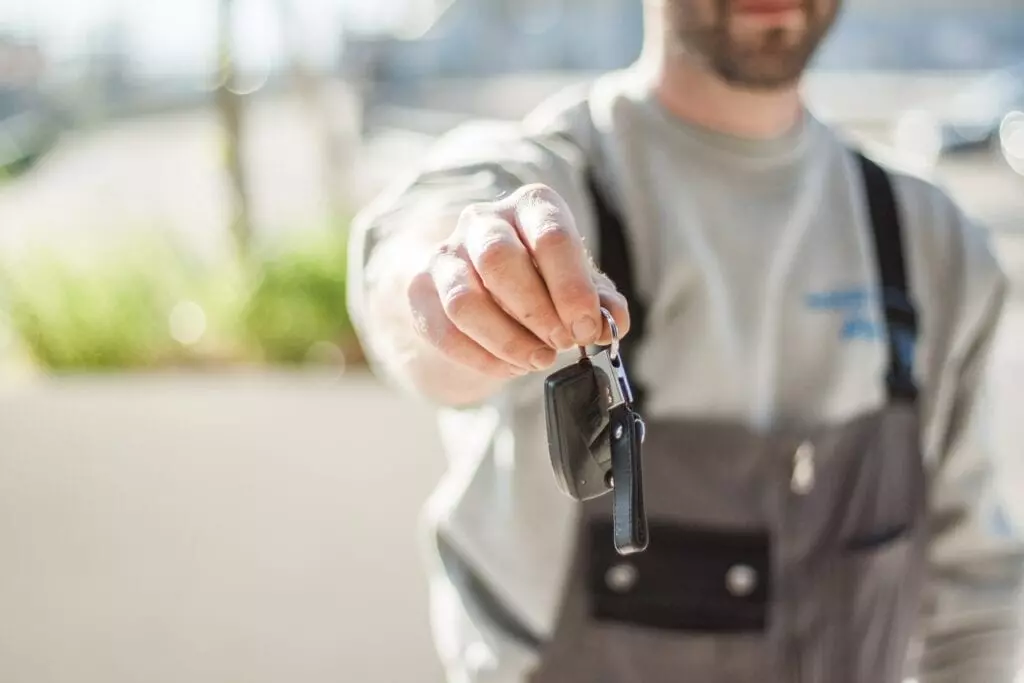 #1 Rated Title Loan Place in Lexington, KY
Looking for the best title loan in Lexington? Champion Cash Loans is the best car title loan company in Lexington Kentucky. Our auto title loans offer our customers the chance to get the money in their bank account in 24 hours or less. A personal loan gets you how much cash you need! You might seek credit counseling but no worries we have you covered. We understand you might have credit difficulties.
Getting an actual loan with us is easier than you think. We don't care about credit history or credit limit. As long as you have a vehicle title you are set. Unlike a payday loan, this is a short-term financial decision. Our loan process is easy, check it out!
What's the Application Process Like for Car Title Loans in Lexington KY?
As with many other types of loans, Car Title Loans in Lexington KY are quite easy to get. We begin with a verification of your documents. This will help us verify if our applicants in general are trustworthy clients. Afterward, the vehicle and its state are evaluated. This greatly influences, although it's not the sole factor, the amount of cash you will be able to get for its title. Finally, once everything checks out and you get approved for a loan, it's only a matter of deciding the loan amount and a payment plan.
You will see down below a list of the required documents you will need to provide:
Valid ID
Car Title (Pink slip or registration)
Proof of Insurance
Proof of Residence
At Champion Cash Title Loans, we want to help out as much as we can with offer 24-hour assistance for your title loan. That is why if you don't currently have a job because you were laid off or are just between jobs, don't worry. Give us a call and we will work out something good for you. For us at Champion Cash Title Loans, every client matters.
What Will Happen to My Car? Title Loans Lexington, KY
Keep driving and borrow your funds!
If you get your loan approved, the title of your vehicle will only be used as collateral. In that way, you will still be able to use your vehicle the way you've always had. Car Title Loans Lexington KY knows very well that vehicles can be used for a variety of things, from delivery to work to commuting, etc. We don't take that necessary tool away from you in any way at all.
The following vehicles are eligible for a car title loan in Lexington, Kentucky:
Auto Title Loans
Motorcycles
Bad Credit Score? No Problem Title Loans in Lexington, KY
Running a credit check is an option, but not an obligation for us. If you happen to have a bad credit score, don't worry. No applications go unseen. We don't discard our applicants based only on such information. We want to help you out and give you a hand. Give us a call or come to one of our locations, and we will work something out for you.
Title Loans Lexington, KY Instant Fund via Zelle or Wire Transfer Find Out How!
The sooner you get started on your application form, the sooner you will be getting the cash you need. Be sure to send us a message if you have any questions or give us a call to have one of our customer service representatives take care of you and guide you through the process. Apply online now for car title loans Lexington, KY and keep and drive your car during the loan process.
---
Kentucky Title Loans Places