Table of Contents
Update and Compliance Revised on 11/07/2023
Hey there, Omaha friends! In a money crunch? Champion Cash Title Loans has got your back with quick help in the form of title loans right here in Omaha. Our title loans are a solid way to get some speedy cash using your car's title, without giving up your ride.
If you're scratching your head over bills or surprise expenses, our car title loans in Omaha are a reliable option. It's pretty straightforward: you get the cash based on your car's value, but you can keep driving your vehicle while you pay back the loan. How cool is that?
Getting an auto title loan in Omaha with us is super easy. We don't want you to sweat over the details, so we keep things clear and simple. No hidden fees, no headaches. Just friendly folks ready to help you out with the cash you need when it feels like your wallet is running on empty.
Champion Cash Title Loans is all about lending a hand to our neighbors in Omaha, NE. Whether it's a hefty repair bill, an unexpected medical cost, or anything in between, we're here to make getting through it a little easier. Just drop by, give us a ring, or apply online. We're here to guide you through every step and get that cash into your hands, pronto. Omaha, let's do this together!
Car Title Loans Omaha, NE
Get title loans in Omaha, NE by applying online today and receive instant funds without waiting for days to get approval.
Clear Leftover Expenses
Do you experience issues while meeting financial requirements? Are you looking for instant money? If you are running short on financial sources and need instant funding then applying for car title loans in Omaha, NE is the best option.
Get in touch with us before things turn complicated!
Apply online to get quick funds within the same day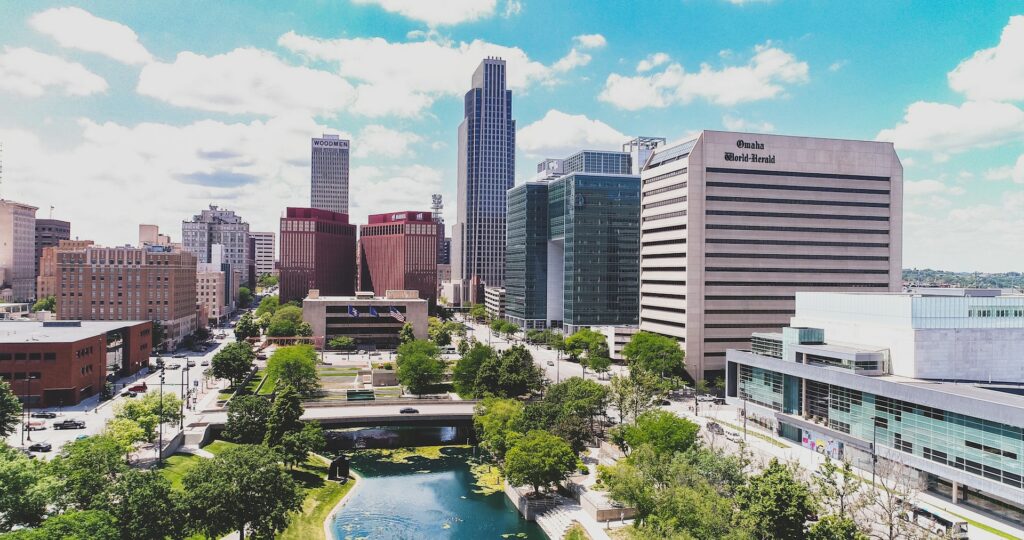 Time is a valuable asset and wasting it is not something wise, therefore, we have an online application form that helps you in getting funds instantly. However, you can fill the form from anywhere alongside providing a few documents.
We understand the concerns of our clients and know how tough it becomes when running short on financial sources. Also, our title loans in Omaha, NE is the best option when there is a need for quick funds on the same day. We do not make our esteemed clients go through a long process when giving funds.
What are the kinds of car title loans Omaha, NE?
You can get quick funds by using your vehicle's title and meet financial requirements without facing any issues. Whether you have a car, motorcycle, ATV, SUV, semi-truck, or truck, you are eligible to apply for a title loan today.
In case your application got refused by financial institutes in recent times, you may get excited to know that we do not consider a bad credit score. Moreover, we need a clear vehicle title and a few documents to offer you quick funds.
What is the Process of Auto Title Loans Omaha, Nebraska?
Get in touch with us for starting the process:
You can contact our agents through telephonic conversation or fill the application form for starting the process. Our skilled agents will contact and help you in completing the remaining process. Besides, they will help you in getting the required funds.
Get instant funds:
There is nothing to worry about the title loan process as our skilled agents are there to help you. However, our experienced team thoroughly checks your application and inspects your vehicle to calculate loan estimates. You can get your doubts clear without paying any consultation charges.
Why select Champion Cash Loans for getting instant funds?
Your financial conditions are always on our priority list and to help you in solving them we are there to offer you instant funds. We understand how tough it becomes to meet financial requirements when running short on financial sources. However, Champion Cash Loans are the leading lenders working for over a decade and helped thousands of people in getting quick funds without checking credit scores.
Our title loan process is easy to follow if you want instant funds. Also, we are the leading lenders offering instant funds without considering bad credit or good credit. Bad credit is not a problem anymore when you want quick money to meet financial requirements, call us now at 1-888-798-1970 to start!
Are you in Wichita, KS? Click Here!