Introduction: How Do Pink Slip Loans Work?
You've probably heard about pink slip loans before, but you may be wondering, "How do pink slips work?" These loans can be a lifesaver when you're in need of quick cash, and understanding the ins and outs of this financial option can make all the difference. In this comprehensive guide, we'll walk you through how pink slip loans work, how to fill out a pink slip transfer, and how Champion Cash Loans can help you secure the funds you need with their easy application process, competitive rates, and flexible terms.
Looking for a quick and easy way to get cash? Learn about The Basics of Pink Slip Loans by reading our comprehensive guide online today!
What Are Pink Slip Loans?
Pink slip loans, also known as auto title loans, are short-term loans that use your vehicle title as collateral. This means that if you own a vehicle and possess its pink slip (the document that proves you are the legal owner), you can borrow money against the value of your car. These car title loans are an attractive option for people who need emergency cash but have poor credit, as the loan approval is primarily based on the value of your vehicle rather than your credit score.
How Do Pink Slip Loans Work? The Process
So, how do pink slip loans work? The process is relatively simple: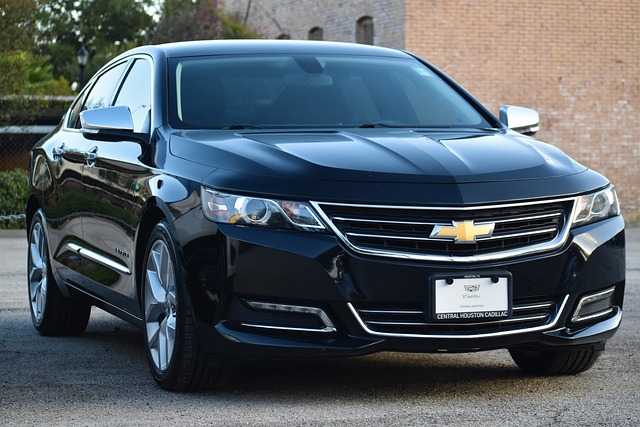 Application: You'll need to fill out an application with your chosen lender, such as Champion Cash Loans. This will typically include basic personal information, as well as details about your vehicle.
Vehicle Inspection: The lender will generally inspect your vehicle to determine its current value. This is an important step, as the value of your car will determine the maximum amount you can borrow.
Loan Agreement: If approved, you'll sign the title loan agreement with the lender, which will include the loan amount, interest rate, and repayment terms.
Funds Disbursement: Once the loan agreement is signed, the lender will disburse the funds to you. This can often be done the same day, making pink slip loans a quick option for obtaining cash.
Repayment: As with any loan, you'll need to repay the amount you've borrowed, plus interest, according to the terms of the agreement. Failure to do so may result in the lender repossessing your vehicle to recover the outstanding loan balance.
Discover What Are Pink Slip Loans and how they can provide fast cash solutions when you need it most – read our article now!
How to Fill Out Pink Slip Transfer
When you take out this loan, you'll need to fill out a pink slip transfer to temporarily transfer ownership of your vehicle to the lender. This process may vary slightly depending on the state you live in, but the general steps are as follows:
Locate the Pink Slip: You'll need to have your pink slip (also known as a car title) on hand to begin the process.
Complete the Transfer Section: On the pink slip, there should be a section for transferring vehicle ownership. Fill in the required information, such as the lender's name and address, the date of the transfer, and the purchase price (which should be the loan amount).
Sign and Date: Both you and the lender will need to sign and date the pink slip to complete the transfer.
Submit to the California DMV: The signed pink slip transfer must be submitted to your local Department of Motor Vehicles (DMV) to finalize the temporary vehicle title transfer from the registered owner.
Advantages and Disadvantages of How Do Pink Slip Loans Work
As with any financial option, there are both advantages and disadvantages to these loans. Before deciding to pursue this type of loan, consider the following:
Advantages
Quick Access to Funds: Pink slip loans can often be processed and funded the same day, making them an excellent option for those in need of emergency cash.
No Credit Check: Since these loans are based on the value of your vehicle, credit checks are not typically required, making them accessible to those with poor credit.
You Keep Your Car: While the lender holds the title to your vehicle, you can continue driving it as long as you meet the terms of the loan agreement.
Disadvantages
High-Interest Rates: These loans often come with high-interest rates, which can make them an expensive option in the long run.
Risk of Repossession: If you fail to repay the loan, the lender has the right to repossess your vehicle to recover the outstanding balance.
Short Repayment Terms: These loans are generally short-term, meaning you'll need to repay the loan quickly, which can be challenging for some borrowers.
Conclusion: How do Pink Slip Loans Work?
Now that you know how pink slip loans work, you're well-equipped to make an informed decision about whether this financial option is right for you. Remember to carefully weigh the advantages and disadvantages before choosing a pink slip loan, and contact Champion Cash Loans for more information and assistance in securing the funds you need.
Find out everything you need to know about the Pros and Cons of Pink Slip Loans and make an informed decision today – read our article now