When people face sudden money problems, they often choose to take out title loans for a quick solution. But what if you can't pay back the money you borrowed? This article will discuss if there's a program for title loan forgiveness, who can qualify for the title loan forgiveness program, who is eligible for the program, and how you can apply for this forgiveness. Keep reading to know more about what you can do and how Champion Cash Loans can help you
Champion Cash Title Loans wants to make sure you are approved instantly, that is why we have prepared a guide on The Requirements on a Title Loan, read it today!
What Are Title Loans?
At Champion Cash Title Loans, we understand that unexpected expenses can arise at any time. Whether it's a medical emergency, car repair, or home renovation project, it can be challenging to cover the costs. That's where secured loans come in. A title loan is a type of secured loan that uses the borrower's vehicle as collateral. As a title loan company, we provide short-term loans that allow individuals to access cash quickly.
Unlike traditional loans, credit score is not the main factor in determining eligibility for a title loan. As a title loan lender, we use the borrower's vehicle as collateral, so credit history is not as important. Even if you have bad credit or have filed for bankruptcy, you may still be eligible for a title loan. However, it's important to note that interest and fees on title loans can be higher than those of credit unions or personal loans.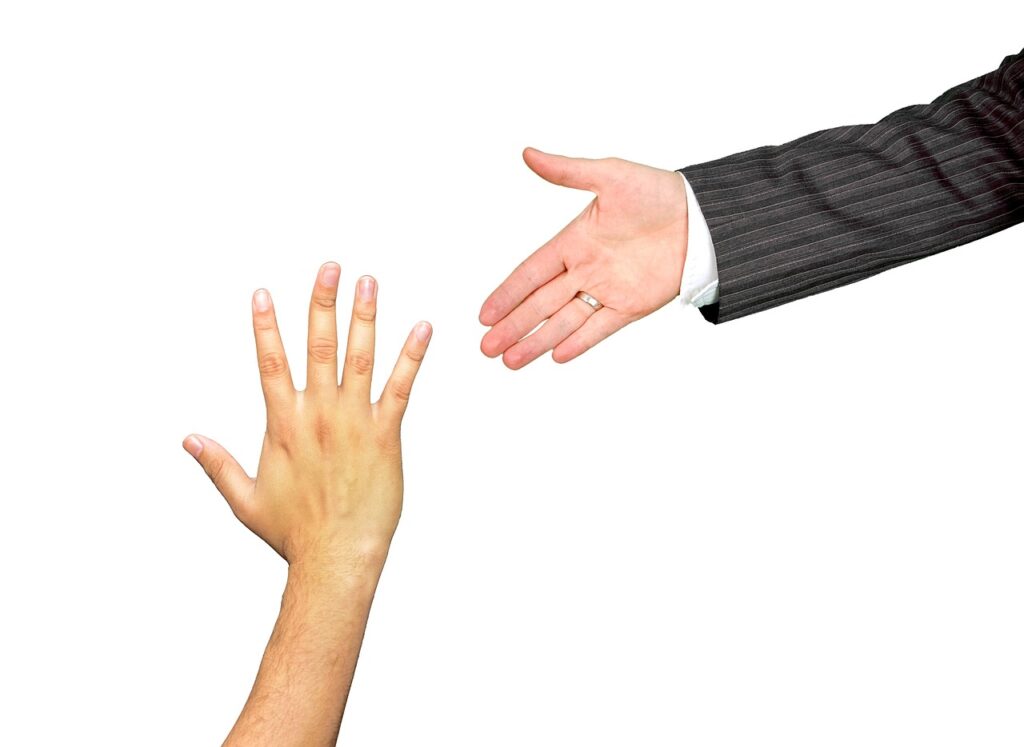 Title loans typically have a repayment period of 30 days, but extensions may be available. It's crucial to have a plan in place to pay off the loan to avoid additional fees and interest charges. Failure to pay off the loan may result in the loss of the borrower's vehicle.
It's essential to consider all options before taking out a title loan. Credit cards and personal loans may offer lower interest rates and fees. The Consumer Financial Protection Bureau recommends exploring all options before choosing a title loan.
At Champion Cash Title Loans, we strive to provide excellent customer service and support. We understand that unexpected expenses can be stressful, and we're here to help. Contact us today to learn more about our title loan options and how we can assist you in your time of need.
Who Qualifies for the Title Loan Forgiveness Program?
Before we talk about title loan forgiveness program, it's important to know what to expect from these programs. There is no exact program for forgiving car title loans, but there are some things you can do if you're having trouble paying back your loan. Here are some things that might help you get some assistance.
Financial Hardship: If you're experiencing significant financial difficulties, such as job loss, medical emergencies, or unexpected expenses, you may qualify for assistance.
Demonstrated Effort: Lenders may be more likely to work with you if you've made a concerted effort to repay the loan, even if you haven't been able to meet the full repayment terms.
Communication: Keeping in touch with your lender and informing them of your financial challenges can help establish trust and may lead to more favourable repayment options.
Remember that these factors are not guarantees, but they can increase your chances of receiving assistance when struggling to repay your title loan.
Who Is Eligible for the Title Loan Forgiveness Program?
While there isn't a specific title loan forgiveness program, there are alternative options that can help alleviate your financial burden. Some of these options include:
Refinancing: Refinancing your title loan can help you secure a lower interest rate or extend the repayment term, resulting in more manageable monthly payments.
Negotiating with Your Lender: In some cases, you may be able to negotiate with your lender to create a new repayment plan that better suits your financial situation.
Debt Reducing : If you have multiple loans, you may consider reducing them into a single loan with a lower interest rate or longer repayment term. This can help reduce the overall financial burden and simplify your repayment process.
Again, ability for these options will vary depending on your specific circumstances and your lender's policies. It's essential to communicate with your lender and explore all available options when facing difficulty when it comes time to pay off your title loan.
How to Apply for Title 1 Loan Forgiveness
If you believe you qualify for a title loan forgiveness program, follow these steps to apply:
To deal with financial issues related to your title loan, you should first contact your lender and discuss your current financial situation. You can ask them about any possible loan forgiveness programs and the requirements to qualify for them. It is important to collect any necessary documentation to support your financial hardship claim, including proof of income, medical records, or proof of unemployment.
If your lender offers a loan forgiveness program and you meet the eligibility criteria, they will provide you with an application form. You should fill out the application accurately and attach the required documentation before submitting it to your lender for review. It is recommended that you follow up with your lender after submitting the application to check its status. While waiting for the decision, it is important to stay informed about other alternative repayment options or financial assistance programs that may be available to you.
Champion Cash Loans: Your Partner in Financial Solutions
At Champion Cash Loans, we understand that life can be tough sometimes, especially when it comes to finances. If you have an auto title loan that you're struggling to pay off, we want you to know that we're here to support you. While we don't offer a specific program for forgiving auto title loans, we can help you find the best solution for your situation.
Our team of experts can assist you in refinancing your loan, creating a new payment plan, or providing advice on how to reduce your debt. With our help, you can overcome your financial challenges and get back on track. Remember, we're always here to guide you through your options and communication is key. So, don't hesitate to reach out to us for assistance.
Continue reading about our amazing title loans articles, we recommend you continue reading the following articles today: