Are you in need of quick cash to cover an unexpected expense or to bridge the gap between paychecks? Look no further! Champion Cash Loans has got you covered. 
In this comprehensive guide, we'll explain what is required for a pink slip and walk you through what is required for pink slip loans. So, let's dive in and learn how you can take advantage of this convenient financial solution.
If you're in need of some quick cash and own a vehicle, Pink Slip Loans could be the solution for you. Learn more about how this type of loan works by reading our informative article now.
What is a Pink Slip Loan?
An auto title loan, commonly known as a pink slip loan, is a viable way to borrow money on a short-term basis. It works by using your vehicle's title as collateral, allowing you to obtain the necessary funds without having to sell your car or undergo a lengthy credit verification process. Champion Cash Loans is a reputable provider of pink slip loans, with flexible repayment terms and competitive interest rates.
All you need to provide is the certificate of title, which can be obtained from the Department of Motor Vehicles (DMV). When buying a car, be sure to have the vehicle identification number (VIN), license plate number, and tax information ready. It's also essential to check if the vehicle has a rebuilt or salvage title to avoid any complications in the future. Finally, don't forget to get a bill of sale when purchasing a vehicle to complete the transaction legally.
Understanding the Pink Slip Loan Process
Before we delve into what is required for pink slip loans, it's crucial to understand the pink slip loan process. Here's a quick overview of how it works:
Application: Complete a simple online application form on the Champion Cash Loans website.
Vehicle Evaluation: Provide details about your vehicle, including its make, model, year, and approximate mileage, to determine its value.
Loan Estimate: Based on your vehicle's value, Champion Cash Loans will provide an estimated loan amount.
Documentation: Submit the required documents, such as proof of income, residency, and ownership of the vehicle.
Loan Approval: Once your application and documents are reviewed and approved, you'll sign the loan agreement.
Disbursement: Receive your funds directly into your bank account, often within the same day!
Now that you have a basic understanding of the process, let's dive into the eligibility requirements for pink slip loans at Champion Cash Loans.
What is Required For Pink Slip Loans?
Vehicle Ownership
Primarily, what is required for pink slip loans is owning a vehicle with a clear title. This means that the vehicle must be paid off, and you are the vehicle's legal owner i.e. you must have the title in your name. If the car title is not in your name, you'll need to transfer it before applying for the loan.
Vehicle Value
The amount you can borrow with a pink slip loan largely depends on your vehicle's value. Champion Cash Loans will evaluate your car based on its make, model, year, and condition to determine its worth. The more valuable your vehicle, the higher the loan amount you may be eligible to receive.
Proof of Income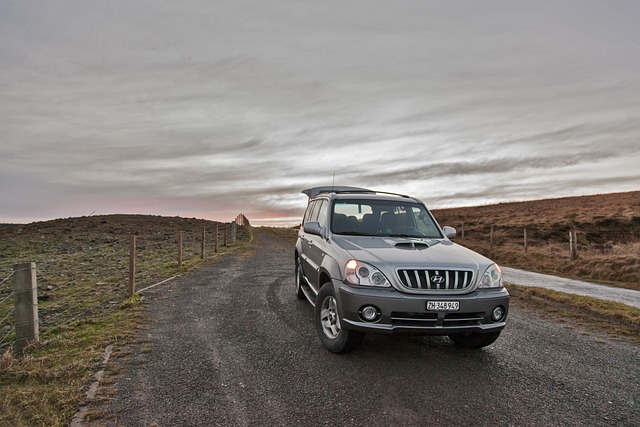 Although pink slip loans don't typically require a credit check, you'll still need to prove that you have a steady income. This helps Champion Cash Loans ensure that you can afford to repay the loan. Accepted forms of income include:
Employment income
Self-employment income
Social Security benefits
Disability benefits
Alimony or child support
Retirement income
Proof of Residency
To qualify for a pink slip loan, you'll need to provide proof of your current residence. This can be done by submitting a recent utility bill, lease agreement, or mortgage statement that shows your name and address.
Valid Government-Issued ID
Finally, you'll need to present a valid government-issued ID to verify your identity. This can include a driver's license, passport, or state-issued identification card.
Why Choose Champion Cash Title Loans?
Now that you know what is required for a pink slip loan and the criteria for pink slip loan approval, you may be wondering why you should choose Champion Cash Title Loans. Here are just a few reasons:
Swift Application Process: Champion Cash Title Loans offers a quick and easy online application process, with most loans approved and disbursed within the same day.
Competitive Interest Rates: Benefit from competitive interest rates that help keep your borrowing costs down.
Flexible Repayment Terms: Choose from various repayment options, including weekly, bi-weekly, or monthly payments, to suit your budget and needs.
No Prepayment Penalties: Pay off your loan early without incurring additional fees or penalties.
Exceptional Customer Service: Receive personalized support from experienced loan specialists who are dedicated to helping you find the best financial solution.
Conclusion – What is Required for Pink Slip Loans?
Qualifying for pink slip loans from Champion Cash Title Loans is a straightforward process that offers numerous advantages. By understanding what is required for a pink slip loan and meeting the criteria for pink slip loan approval, you can secure the funds you need quickly and efficiently. 
Remember to read and comprehend your loan agreement thoroughly and make informed decisions to ensure a successful borrowing experience. Apply for a pink slip loan with Champion Cash Title Loans today and experience the convenience and peace of mind that comes with choosing a reliable and reputable lender.