Pink Slip Loans
Now more than ever we can get overwhelmed with the burden of personal or financial trouble. Situations like these can have a negative impact on our health if we let stress and frustration get to us. And nowadays, we are not always prepared to get through life by ourselves. That is why if you are ever in these kinds of situations, Pink Slip Loans are the go-to solution for you. Here at Champion Financial Services, we can provide you with the best low-interest Pink Slip Loans in the whole town!
How Do Pink Slip Loans Work?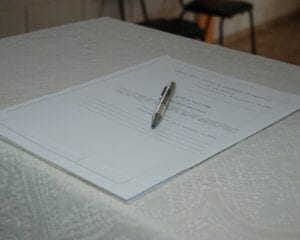 Pink Slip loans work quite like many other loans out there. To begin, the lender first takes a look at the applicant's information. But what is that information exactly? Just the basics, like credit score, financial history, outstanding debts, and employment records. We review this information to tell if the applicants are trustworthy to get a loan. Then, after everything is cleared out, your application gets approved and you get the cash in no time!
Another thing is that Pink Slip Loans are mainly based on the value of your vehicle to be used as collateral. Now, what type of vehicles are eligible for a Pink Slip Loan? Nearly any kind of vehicle can be used for Pink Slip Loans. From cars, trucks, and SUVs, to semi-trucks, motorcycles, and RVs.
Pink Slip Loans' principal characteristic is that you can have the borrowed money while still getting to use your vehicle. You are not handing it or selling it to anybody. In that way, you get to keep running errands, going to work, and basically keep on having a normal life with the extra help that you needed. In exchange for lending you the money, we, the lender, become the lienholder of the title of your vehicle. And that is just until you pay off the loan.
When requesting a loan from CFS, you can get approved for one if: you are the sole owner of your vehicle, have the title to it, or even if you're still paying it off! The amount of money you will be given for the loan will depend on many aspects that include but are not limited to, the value of the vehicle.
No Credit Check Loans
As a matter of fact, are you aware that it's not always necessarily mandatory to run a credit check in order to lend you the cash for your vehicle? And it gets even better! We can lend you great amounts of cash, starting from $1,750*! Depending on the state of your vehicle and some other aspects, we could offer in some cases loans of up to $50,000*! The value of your vehicle and many other aspects will determine the total amount of cash we can loan you.

We know that things can get pretty rough nowadays. That's the reason why we wish to be a lending hand to you. Here, the customer is what we care about the most at CFS. With that goal in mind, that is why we don't demand our customers to have a certain type of job or even a job at all. Whether you are working as a freelancer, part-time, full-time, or even if you're in-between jobs, we will gladly welcome you and get the best deal for you!
What About the Interest Rates?
On top of granting you great deals on loans and many other benefits, here at CFS we also provide our clients with some of the lowest interest rates in town! Many different factors help us calculate our rates in order to meet our priorities: providing you with the lowest rates we've got. We know that if you need a loan, it could be because you need to get out of a tight spot. That's why we wish to always have your back at CFS. Instead of being another worry with crazy high-interest rates, we want to help you out when you need it the most.
Pink Slip Loans Around Me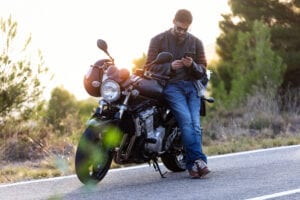 We bet that if you've ever searched for Pink Slip Loans, you've ended up wondering "How and where can I get one of these loans around?" Well, here at Champion Financial Services we make everything easy, for everyone! This is everything you need to do: apply online or by phone and, when your loan gets approved, pick up your cash in one of our many locations. It doesn't get any easier! To begin, all you've got to do is fill out our "Get Me Funded" loan request on our website. Make sure you select the state you are located in, and that you provide all the requested information accurately.
Finally, click on the "apply now" box to make sure we receive your request and get started on your loan application. Once you submit all documents and get approved for a loan, you receive your cash right away. In some select cases, we could even go to your place and hand you your cash right there! And don't worry, even if you're unable to come to one of our multiple locations we have a solution for you. You can just upload the documents we need online and we can have the notary come to you depending on your city location. We can do all that without you having to get out of your house at all!
Need cash right away? Apply today!
To apply for an online Pink Slip Loan, fill out our application form online or just call us at 1-888-798-1970. With our customer service team, you can start your application process today! We will be more than happy to assist you.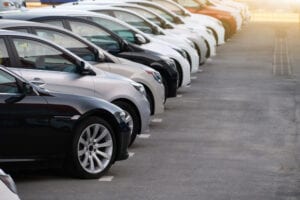 The moment we get your application; we will just need you to provide some documents we require. In order to make everything better for our customers, we offer you many options to turn them in. Whether it's in person, by fax, email or even text message. And last but not least, when everything is done and your application gets approved, just search for our location nearest to you so you can get your cash on the spot. In some cases, we can even deliver the cash right at your doorstep!
Can Any Vehicle Get Me a Pink Slip Loan?
Our greatest interest here at Champion Financial Services is to help our clients. That is why we will do everything we can to help you face any unexpected events. CFS and our Pink Slip Loans got your back. We pride ourselves in offering you quick and easy Online Pink Slip Loans. These are the following kind of vehicles that can get you a Pink Slip Loan:
Why Us?
We know you would only want to obtain a title loan from someone you could trust: hopefully, to the best place around. We at Champion Financial Services are the leaders in the car title loan business and here are just a few of the reasons why:
CFS is the only business that does it all in-house. This means that we are in complete control at all times of every single one of the applications we receive and of every decision we make.
We know that like any other borrower, you may wish to pay back your loan the moment you're able to. To help you do so, we do not assess any prepayment penalties.
In CFS, even if you were already given another type of loan by another lender, give us a call. We can help you refinance your existing loan with an even lower interest rate!