Get Fast Cash with Our Oklahoma Title Loans fully online. If you need money now, don't hesitate! Get the best online title loans with a guarantee in Oklahoma offers! Get car title loans with Champion Cash Loans. No other lender can provide auto title loans as we can.
Our title loan services are the best—the best title loan in the business. Regardless of your credit history, as the #1 title loan lenders, we can help. Your title loan payments will be the lowest, with competitive interest rates, regardless of the loan amount. Apply for a title loan in Oklahoma today.
Get Your Cash Straight to Your Bank Account Same Day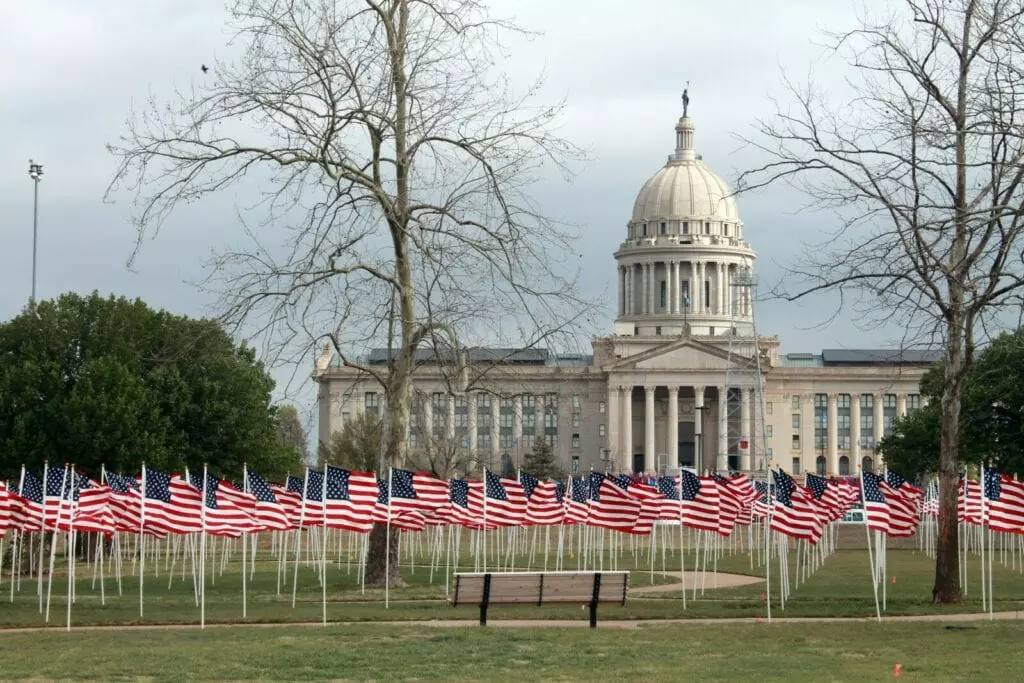 Have you found yourself needing cash before payday? Our car title loans give you the money you need without putting you through a lengthy application or approval process. The title loan process is easy with Champion Cash Loans.
Because we prioritize our customers, we give you a hassle-free application process and up to $50,000, ensuring you can make ends meet between your paychecks. Our customers often get their money the same day their application is approved! Have bad credit? Don't worry, we want to help you regardless of your credit score!
Why Choose Us – Online Title Loans Oklahoma
At Champion Cash Loans, we focus on giving you the best deals on a title loan in Oklahoma. With competitive title loan interest rates and no prepayment penalties, our loans enable you to pay for what you need without stepping into unpayable financial debt.
Also, we offer up to 50 months to pay back your loan, letting you keep and drive your vehicle the entire time. We also refinance car title loans, making sure all of our customers can get back on track financially, 24 hours, seven days a week, we are here.
How to Get Our Auto Title Loans in Oklahoma
Fill Out Our Online Application
To apply for car title loans, fill out our easy, convenient online application. We ask you for your name, contact information, state, and zip code. We offer title loans online with direct deposit apply only and get your funds in the next 24 hours.
Then, we inquire about your vehicle's model, company, trim, year, and mileage and whether or not it has been paid off. This helps determine the amount of cash you'll receive. Bring your vehicle title, and we will start the process.
Don't want to fill out your application online? Give us a call, and we'll do it for you over the phone!
Then, submit the requested documentation, and your application will be good to go!
We Approve Your Application Over The Phone
Next, our team looks over your application and ensures we have all the necessary documents and your vehicle has been inspected. If we find anything missing, we let you know.
Once we have everything, we will approve your loan!
Car title loans Oklahoma are the way to go. How much cash do you need? Let us deposit it into your bank account or use our Zelle transfer to get the funds in minutes.
Bad credit is not a problem with us.
Get Cash Today with Online Title Loans No Store Visit Oklahoma
When your loan has been approved, you get your cash! Often, our customers receive their cash on the same day, and we prioritize getting you your money as soon as possible.
In some cases, we can even transfer the money directly to your bank, making it easy for you to receive and use your money.
Customer Satisfaction For Online Title Loans No Store Visit Oklahoma
Champion Cash Loans employees pride themselves on their ability to serve their customers, and our hard work has paid off. We have helped over 1,000 families get the money they need, and we go to work every day excited to assist more.
Besides this, we have a 100% client satisfaction rating, demonstrating we provide the best online title loan OKC.
We are the leading title loan lenders in the industry. Bad credit score or not, we are here to help with your auto title loan. Bring a clear car title and get the emergency funding you need. Regardless of the credit check, we can provide instant cash.
You don't need the perfect credit score to get instant cash. Our loans are intended primarily to help you out. Apply online today! We are the experts in how title loans work.
Apply For Oklahoma Title Loans and Get Approved Within Minutes!
So, are you ready to get a loan for your financial needs? Apply for our car title loans and get the cash you need now! Our online title loan application is easy regardless of your credit history. A loan agent is ready to help with your title loan services.
Get a title loan today! We can get you out of that financial emergency today. The final approval is here waiting for you. Fill out the application form online.
Getting easy title loans is the best for us, unlike traditional bank loans. Apply online today. Our title loan requirements are simple; come find out today.
No one else knows better than us how title loans work. Don't worry about your credit check when you apply for title loans in Oklahoma City.
Every car qualifies. Get your auto title loan with us! Get your money in the bank account. Visit our title loans locations page to learn more about our nationwide lending coverage.
Title Loans in Oklahoma Serving Areas
Qualify for up to thousands of dollars with the equity of your vehicle and get the money deposit into your account in less than 24 hours entirely online.
Title Loans in Broken Arrow, OK
Title Loans in Oklahoma Frequently Asked Questions
How to get a car title loan in Oklahoma?

Complete our online application, and one of our loan agents will call you to give you the loan amount. Then you can easily choose how to get your funds paid quickly.

Does Oklahoma allow title loans?

You can get a title loan in Oklahoma if you are 18 years old and are the sole owner of the vehicle; we will use the equity and offer you a loan.

What's the most I can get on a title loan?

The max you can get on a title loan in Oklahoma is $15,000. Depending on the value of your car.