Get car title loans in Columbus Ohio and get the money you need today without having to give up your car! Who does title loans in Columbus Ohio? Champion Cash Loans is leading in title loans, sometimes you can expect the money to be available as soon as the next day. qualify for up to $50,000. See why getting car title loans in Columbus Ohio with us is the best choice.
Champion Cash Title Loans, Things to know!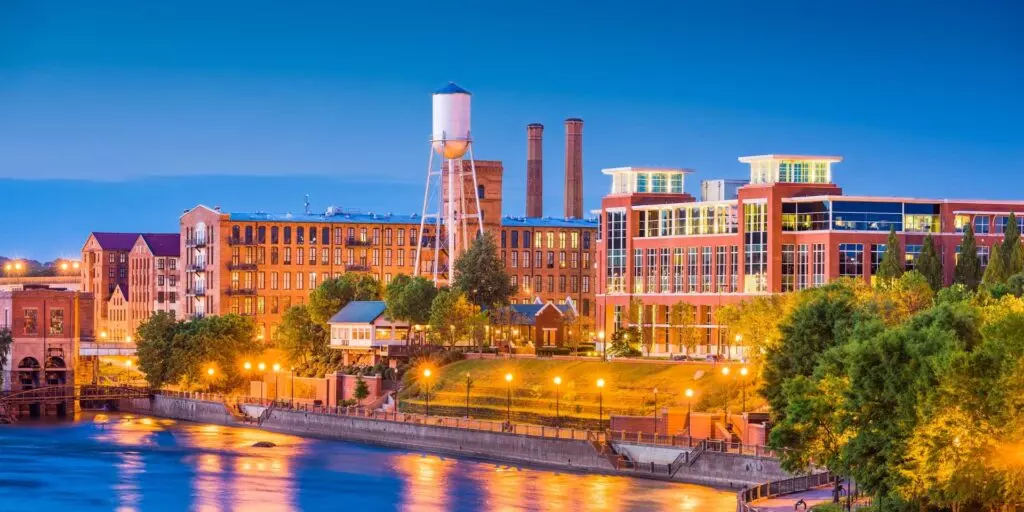 Are you in need of emergency financial assistance? Champion Cash Loans online instant title loans can do just that. A car title loan is a short-term loan that can help you during hard times. We all have personal family and household necessities. CCL completely understands. These types of loans can help the needs intended primarily for personal family and household necessities. Are you worried you might not repay the loan? Don't worry about that, our payments are catered to your needs.
An auto title loan can really help you. Champion Cash Loans is waiting for you with its arms open wide. We accept all types of credit scores. Apply online today to get started. Regardless of the credit, we are here to help. Do you have a clear vehicle title? That puts you ahead, that's what we need to get started! A car title is an acceptable property as collateral.
You can't get online? No need to worry, get on the phone and call us! We are waiting in the other line to help you. We are the top title loan lender in the country for a reason. Short-term or long-term loans, no worries we can help! Apply online for an auto title loan.
What are Car Title Loans in Columbus, Ohio?
A title loan is a type of loan designed to allow the borrower quick funding. By leaving the title to their vehicle as collateral until the loan is completely paid off. Most title loan lenders do not ask for strict requirements when applying for a title loan, mostly only proof of ability to repay the loan amounts and Champion Cash Loans Columbus OH is no exception to this amazing benefit. Eligibility and the loan amount are determined, for the most part, based on the value of the borrower's vehicle. Columbus Title Loans additionally offers some of the lowest interest rates in Columbus, Ohio.
Can You Get a Title Loan Online in Columbus, Ohio?
Yes! You can apply online for a Champion Cash Loans title loan in Columbus, Ohio, the process is simple and secure. One of our agents will get in touch with you via email or phone call/text you will submit all documents necessary and the approval decision is faster than ever!
What Are The Requirements For Car Title Loans in Columbus, Ohio?
The entire loan process can be completed within just a few business days or even within the same day of application in some cases. It is a fairly easy process after all. We divided it into three simple steps:
The first step to be followed is to fill out our online application form with all your information. After you apply, you will be asked to submit a few documents such as a valid ID, proof of income, a pink slip or vehicle registration, proof of insurance, and proof of residence. Once you have submitted your documentation, we will perform a vehicle inspection to determine the loan amount we can grant you.
The second step is to get approved! This will not be as hard as some of our applicants may think. Unlike other financial institutions that will ask you to meet impossible requirements, Title Loans Columbus OH has just a few reasonable specifications for loan candidates.
The third and final step is to retrieve your money! Once you get approved, you can get your cash in just minutes.
How Fast Can I Get the Title Loan in Columbus, Ohio?
Once you get approved for a title loan, you can get your cash right away. You should know that you may also apply by giving us a call so that one of our agents can fill out the application form for you. Ultimately, you may also visit us at one of our convenient locations to get started, but you should note our office locations are currently limited to California. Either way, we strongly recommend our clients apply online to ensure a faster process (In fact, you could complete all the steps from the comfort of your own home and receive the money through a bank transfer!).
Are there any Pre-payment Penalties on Title Loans in Columbus, Ohio?
Not at all. You can if you want to; we will not assess any prepayment penalties if you decide to do so. We understand many people may prefer to pay back the loan as soon as possible, which is why we don't assess prepayment penalties. However, we offer our borrowers comfortable payment timeframes going up to 50 months.
What are the requirements to Refinance a Car Title Loan in Columbus, Ohio?
We can. If you previously sought a loan from another lender in Columbus, Ohio, and just found yourself caught between your payments. You can stop worrying now. Car title loans in Columbus Ohio can help you out through a title loan. To refinance any previous loans you may be struggling with. Along with the great benefit of a lower interest rate for your new loan. We are helping residents in the area of Akron Ohio to get the best title loans at the lowest rates.
Apply Now!
So you see, getting a title loan with Champion Cash Loans – Columbus title loans is really simple and brings you great benefits you will not find with other lenders. Fill out our online application form or give us a call to get started on your application right away and cash out today! How much cash can I get? Loan approval is subject to the ability to repay the car title loan. Need title loans in the state of Ohio, see our state page for more options within the state.
---
LOCATIONS NEAR COLUMBUS, OHIO
Champion Cash Loans is able to help residents all over Ohio. Call 1-(380) – 214- 7153 one of our loan agents today to get your loan approved in minutes!