Title Loans Flint MI From the Comfort of Your Home!
Champion Cash Title Loans Flint MI has been a trusted lender for over a decade, providing financial assistance to individuals in need. If you're residing in Flint, MI and find yourself facing a shortage of funds, we have great news for you. Securing quick funds has never been easier.
By obtaining collateral loans from Champion Cash Title Loans in Michigan, you can fulfill your financial requirements. The application process is straightforward, and our knowledgeable agents are readily available to assist you every step of the way. Start your journey today by applying online.
Looking for financial assistance in Muskegon, MI? Our Title Loans Muskegon MI can provide you the cash you need, with an easy and stress-free application process. Apply now and get the money you need today.
Fast Approval on Title Loans Flint MI
At Champion Cash Loans, we understand that sometimes you may need quick financial help. That's why we are the main lenders for car title loans Flint MI when it comes to car title loans. We offer various ways for you to apply and get the funds you need.
One of the best things about our service is that we don't refuse applications just because someone has bad credit. We believe in helping each candidate find the financial assistance they need, regardless of their credit history and we'll make sure they'll get the title loan money.
When you choose Champion Cash Loans, you won't have to wait for days to get the verification and approval process completed. We understand that time is of the essence, so we strive to make the process as quick and efficient as possible.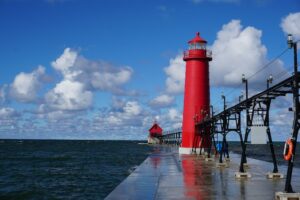 To get started with a title loan, you will need to provide a few documents. First, you must be at least 18 years old to be eligible for our loans. Additionally, you will need to provide valid identification, proof of income, proof of state address, proof of valid car insurance, and a clear title for your vehicle.
Once you have gathered and provided these documents, getting the necessary funds becomes easy. Our team will review your application and work with you to ensure a smooth and speedy process.
At Champion Cash Loans, we are here to help you in your time of financial need. Contact us today to learn more about how we can assist you with a car title loan in Flint, MI.
Quick Title Loans Flint MI Process
When you complete the necessary information and provide the requested documents, our experienced agents will reach out to you to assist with the remaining process. The fact that our representatives are contacting you means that your application has been approved, during this time, our agents will guide you through the completion of the process.
Furthermore, we will evaluate the value of your vehicle and consider your ability to make payments. If you have a poor credit history or no credit history at all, there is no need to worry. We are here to assist anyone in need of fast financial help. We understand the importance of meeting your daily transportation needs, and taking possession of your vehicle is not our intention as the lienholder.
With online title loans, you do not have to surrender your vehicle to us; instead, you provide us with a clear title to your vehicle. Flint, MI residents can utilize their vehicles to fulfill their commuting needs while using the vehicle title as collateral for the loan.
Reasons to Choose Champion Cash Loans
Are you in need of immediate financial assistance in Flint, MI? Look no further than Champion Cash Loans. We are here to help you get the funds you need quickly and easily. As the leading loan lenders in the area, we have helped countless residents of Flint with their financial needs.
With our car title loan, you can get the money you need without giving up your vehicle. You can keep driving your car while using its title as collateral for the loan. We offer the lowest interest rates in the market, making it a perfect personal loan option for you.
Applying for a title loan is simple and convenient. Just fill out our online application and receive instant approval from us. Unlike payday loans, which can take a long time to get approved, our process is quick and efficient. Once approved, the funds will be deposited directly into your bank account.
It is important to note that we do require proof of income to ensure that you have the ability to repay the loan. We want to make sure that you stay on track with your payments and avoid any negative impact on your credit score.
Don't waste any more time. Start your journey towards financial stability today. Contact Champion Cash Loans and let us help you tackle your financial issues quickly and effectively.
Final Thoughts on Title Loans Flint MI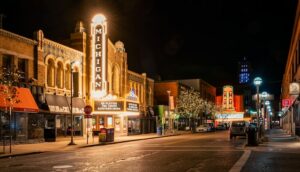 When facing tough financial situations in Flint, MI, Champion Cash Title Loans is here to offer a solution with our auto title loans. Our team understands the challenges individuals may face, which is why we provide title loans to help ease financial burdens.
With Champion Cash Title Loans, you can get the loan amount you need by leveraging the value of your vehicle. Our title loans in Flint, MI offer a convenient and efficient way to access funds when you need them most. Don't let financial difficulties hold you back – turn to Champion Cash Title Loans for a reliable and accessible loan solution.
In need of quick funds in Detroit, MI? Our Title Loans Detroit MI offer a convenient and efficient solution to your financial needs. Apply now and get approved for a title loan today.