Champion Cash Loans can help you get car title loans, motorcycle title loans, or even Semi-Truck title loans if that is what you need. Everyone needs money from time to time, that is why we make it our main mission to help you get out of whatever financial bind you might be finding yourself in.
When you need it, and without having to use your credit score. In addition, we currently have full state coverage, which means wherever in Michigan, we'll be ready to offer you the best deal according to your current needs and possibilities.
What Is a Title Loan?
First of all, you should know whether you are looking for extra money. Due to late school fees, mortgage payments, medical emergencies, to pay off previous loans, or any other situation going on in your life. Title loans are a great, efficient solution to get you where you need to be. Second of all, if you are going to apply for a title loan, you should understand how it all works.
Car title loans, also known as auto equity loans, are short-term loans for which the borrower uses the title of their vehicle to be used as collateral. The lender, in this case, us, becomes the lienholder on the vehicle title until the loan is completely paid off. Next, the borrower has to give monthly payments that include a previously established interest fee, until the title loan is paid off.
We will determine the car title loan amount you receive depending mostly. Although not exclusively, on the value of the vehicle. Our title loans are intended primarily for those who need financial immediate assistance. We have the lowest annual percentage rate in title loans in Ann Arbor.
Champion Cash Loans offers same-day title loans Warren MI, get the money you need within 24 hours or less by applying online today!
Champion Cash Loans Car Title Loan
Champion Cash Loans in Ann Arbor can get you an auto title loan today, we understand that not everyone qualifies for payday loans but everyone with a car title can get an auto title loan. All you need to get started is a car title and the title loan proceeds.
We can direct deposit the money into your bank account today, reach out to one of our loan officers and they will help you apply for the title loans. We can provide you with the actual loan amount that you need, most traditional bank loans make your life difficult. If you have a bad credit score they raise the interest rates.
They make sure to provide the minimum loan amounts and they don't help. Champion Cash Loans accepts you even if you have bad credit. Apply online today and give us your car title, we can start quickly. Champion Cash Loans is the direct lender in these types of situations.
Get the loan amount you need. Loan amounts vary per applicant that is true, Champion Cash Loans in Ann Arbor, MI can get you the money you need. Apply online today to get started. Our loan process is so quick you will get your money into your bank account within 24 hours or less.
Car Title Loans in Ann Arbor Can Really Help You Out!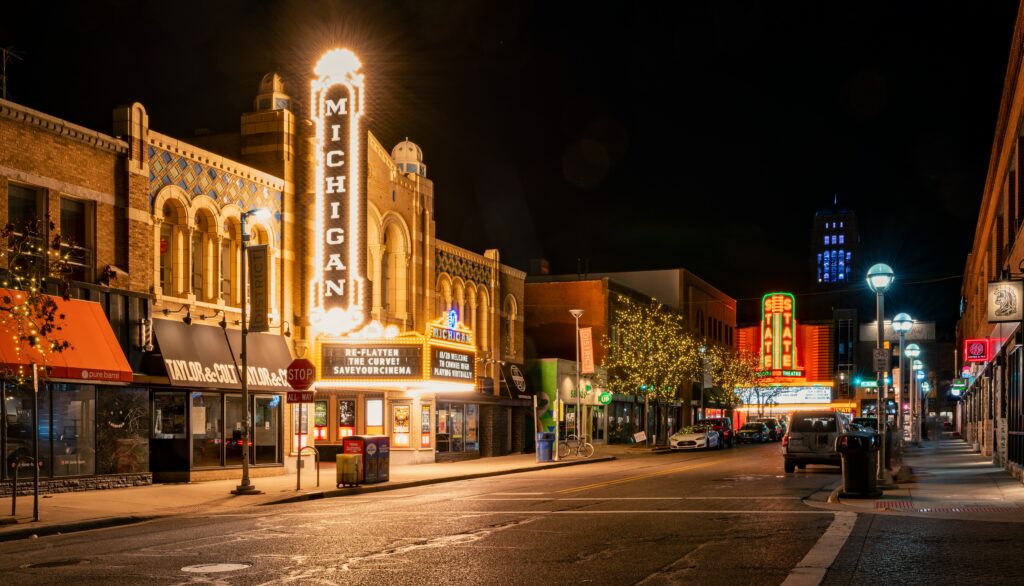 Car title loans are loans based on your car title used as collateral. Vehicle title loans can get you the money that you need. Not every car owner can qualify for a payday loan, we totally understand.
Not all lenders can get you the same car title loans. Do you have service student loans you need to pay off? We can help you pay those off with title loans in Ann Arbor.
Keep Your Car With You During the Whole Process!
Many people think car title loans mean having to give up their vehicle in exchange for money, but this is not how title loans work. When applying for a title loan with us, the borrower puts up their vehicle title as collateral, making the lender the lienholder on that vehicle title. Before, during, and after the loan process, the applicant gets to keep their vehicle.
The only, and quite obvious, problem would arise in case the borrower does not pay back the loan in the given time frame. However, Car Title loans in Ann Arbor MI like to establish the terms and conditions with our clients from the beginning of each process so that every loan turns out a successful one. Get your auto title loans with a title loan officer today.
No Prepayment Penalties!
We understand many of our current and future clients prefer to pay off their loans early to get rid of all debts. Champion Cash Loans does not charge any prepayment penalties for those clients who choose to do so.
As long as the car has enough equity value, title loans in Ann Arbor, MI continue. How much cash do you need? Car title loans in Ann Arbor with Champion Cash Loans can get it for you.
Still Unsure? Get a Free Quote!
You may wish to get a quote before actually agreeing to a title loan, and we understand that. Car Title Loans in Ann Arbor MI encourages all applicants to ask us all of their inquiries so that there is no issue left unsolved. Please feel free to give us a call or send us a message through our website. One of our customer service representatives will immediately get in touch with you to help you with all your queries.
We also offer anyone a free, no-obligation consultation to go through the title loan terms and amounts, depending on each case. Remember the sooner you fill out your application form, the sooner you will receive the cash you need! Call us today to receive a quality consultation!
Get bad credit title loans Detroit without having to worry about having the perfect credit score, we can get you approved today and get you up to $50,000!