Are you struggling to secure a loan due to your bad credit history? Don't worry – Champion Cash Loans is here to help you. In this article, we'll show you how to get a pink slip loan with bad credit. We'll walk you through the entire process, from understanding what a pink slip loan is to learning how to apply for one, even if you have bad credit.
Are you in need of money immediately and don't know where to find it? Make sure you know What Is Required for Pink Slip Loans before you get started on our online application today!
What is a Pink Slip Loan?
The Basics of Pink Slip Loans
A pink slip loan is an excellent option for people who are approved for a title loan and need a short-term loan. These loans are also known as car title loans or online title loans. If you have a title loan with bad or no credit and a poor payment history, you can still apply for title loans.
This loan is secured by the equity in your vehicle, which means you can borrow money based on the value of your car. The lender will hold onto your car's pink slip and repossess your car if you fail to repay the loan.
It's essential to consider your ability to repay the loan before applying for a pink slip loan. While these loans don't rely on your credit score, they can be expensive, so you'll need to ensure that you have a plan to repay the loan. When filling out online title loan applications, be honest about your financial situation to avoid defaulting on payments.
In conclusion, a pink slip loan can be a great way to get quick cash if you need it. However, it's crucial to weigh the risks and benefits carefully, and ensure that you have a plan to repay the loan. If you proceed with caution and make timely payments, a pink slip loan can be a helpful financial tool.
How to Get a Pink Slip Loan with Bad Credit
Step 1: Assess Your Vehicle's Value
First, determine the value of your vehicle. This will help you gauge how much money you can expect to borrow using your pink slip as collateral. You can use online tools like Kelley Blue Book or Edmunds to get an estimate of your car's value. Keep in mind that the loan amount you'll be offered will depend on factors like your car's make, model, age, and overall condition.
Step 2: Gather the Necessary Documents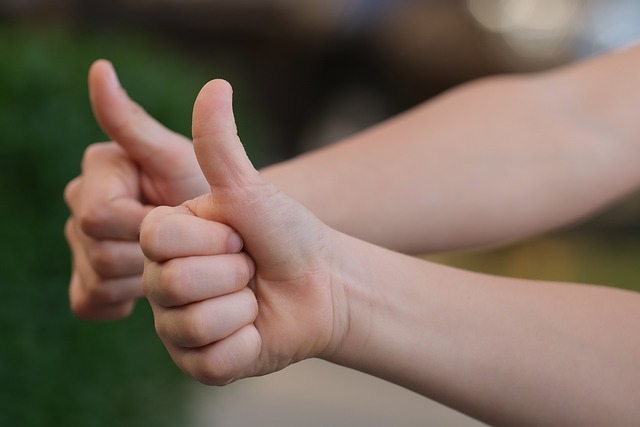 Next, gather all the necessary documents required to apply for a pink slip loan. These typically include:
Your car's pink slip or title
Proof of income (e.g., pay stubs, bank statements)
Proof of residency (e.g., utility bill, lease agreement)
Government-issued ID (e.g., driver's licence, passport)
Proof of car insurance
Having these documents ready will expedite the application process and increase your chances of obtaining a loan.
Step 3: Find a Reputable Lender
Now, it's time to find a reputable lender that specializes in pink slip loan offers for individuals with bad credit title loans. Champion Cash Loans is an excellent option, as we have a proven track record of helping customers with poor credit secure the funding they need. When comparing lenders, consider factors like interest rates, repayment terms, and customer reviews to ensure you're making the best decision for your financial situation.
Step 4: Complete the Application Process
Once you've chosen a lender, complete their application process. This may involve filling out an apply online form, speaking with a loan representative over the phone, or visiting a local branch in person. Be prepared to provide your personal information, employment details, and information about your vehicle. Be honest and accurate in your application, as discrepancies could lead to delays or even disqualification.
Step 5: Await Approval and Collect Your Funds
After submitting your application, wait for the lender to review it and determine if you qualify for a pink slip loan. If you're approved, the lender will discuss the loan terms with you, including the interest rate, repayment schedule, and any additional fees. Once you agree to the terms, you'll sign the necessary documents and receive your funds, either through direct deposit, check, or cash.
Tips to Improve Your Chances of Getting a Pink Slip Loan with Bad Credit
Tip 1: Keep Your Vehicle in Good Condition
Maintaining your car in good condition can increase its value, which in turn can help you secure a larger loan amount. Regular maintenance, such as oil changes, tire rotations, and timely repairs, can keep your car running smoothly and retain its value over time.
Tip 2: Consider a Cosigner
If you're having difficulty getting approved for a pink slip loan due to your bad credit, consider asking a friend or family member with good credit to cosign the loan. This can increase your chances of approval, as the lender will consider the co signer's credit history in addition to yours.
Tip 3: Pay Off Existing Debt
Reducing your existing debt can improve your debt-to-income ratio, making you a more attractive candidate for a pink slip loan. Focus on paying off high-interest debt first, as this can save you money in the long run.
Champion Cash Loans: Your Partner in Pink Slip Loans
Champion Cash Loans has been providing pink slip loans to customers with bad credit for over 10 years. Our experienced team is dedicated to helping you secure the funds you need, regardless of your credit history. With our fast approval process and commitment to transparency, you can trust Champion Cash Loans to guide you through the process of obtaining a pink slip loan with bad credit.
Conclusion – How to Get a Pink Slip Loan with Bad Credit
Obtaining a pink slip loan with bad credit scores possible with the right approach and a reputable lender like Champion Cash Loans. By following the steps outlined in this article, you can secure the funds you need to address your financial situation, regardless of your credit history. Don't let bad credit hold you back – apply for a pink slip loan today and take control of your financial future.