Table of Contents
Introduction
In times of financial emergencies, when unexpected expenses arise, finding quick access to cash becomes a top priority. For people facing such situations, car title loans have emerged as a popular option. This article will explore the concept of title loans for emergency cash, their benefits, and alternatives to consider. We will also discuss the importance of responsible borrowing and the potential consequences associated with these types of loans.
What are Title Loans?
Title loans for emergency cash are a type of secured loan where borrowers use their vehicle as collateral to obtain emergency cash. Unlike traditional bank loans, title loans require no credit score check, making them accessible to individuals with bad credit. Title loans for emergency cash are usually short-term and come with high-interest rates, the amount borrowed is determined by the value of the vehicle.
A title loan lender like Champion Cash Title Loans will make sure that you can get the emergency money straight into your bank account, unlike a traditional bank loan which will take days before you see the money hit your bank account. Unlike a credit card cash advance which as a credit limit and is determined by certain major credit bureaus scores and financial institutions, we approve you based on the equity value of your vehicle.
The Benefits of Title Loans for Emergency Cash
Title loans for emergency cash offer several advantages, especially for people in need of immediate cash. Here are some key benefits:
Fast Approval and Easy Process
One of the main attractions of title loans is their fast approval process. In most cases, borrowers can receive the emergency funds within a few hours of submitting their application. The process is relatively simple, requiring minimal paperwork and documentation, making it convenient for people who are short on time.
No Credit Check Car Title Loan
Title loans are a popular option for those with bad credit or no credit history. Since the loan is secured by the vehicle, the lender is less concerned about the borrower's creditworthiness. This makes title loans a viable solution for people who may have limited or poor credit score.
Continued Vehicle Use
Unlike pawn shops or traditional collateral-based loans, emergency car title loans allow borrowers to continue using their vehicle while repaying the loan. This means that people can still commute to college or work, ensuring their daily routine remains unaffected.
Other Options to Title Loans for Emergency Cash
While a car title loan may seem like an attractive option for emergency cash, it's crucial to consider alternatives that may be more financially responsible. Here are a few options to explore:
Credit Card Cash Advances
A credit card cash advance allows individuals to withdraw cash using their credit card at an ATM or bank. While this option can be convenient, it's important to note that cash advances typically come with high interest rates and may have additional fees. People should consider the implications and cost-effectiveness before opting for this method.
Personal Loans from Credit Unions
Credit unions often offer personal loans to their members. These loans typically have lower interest rates compared to title loans and payday loans. People should explore this option and check if they meet the eligibility criteria to secure a personal loan from a credit union.
Payday Loans
A payday loan is another alternative to an auto title loan that you can consider. These short-term emergency cash loans are typically repaid on the borrower's next payday. However, it's important to exercise caution with payday loans, as they often come with high interest rates and can lead to a cycle of debt if not managed properly.
Money Market Accounts
Money Market Accounts offer beneficial interest rates and help you save money. When selecting the perfect account, prioritize high interest rates and zero monthly fees. While some accounts require a minimum balance of $5,000 to $10,000, not all do! Choose the account that suits your long-term financial goals. Remember, Money Market Account rates may vary, so be sure not to confuse them with mutual funds.
High Yield Savings Accounts
High yield savings accounts are designed to maximize the interest earned on your savings, helping you reach your financial goals faster. By depositing a month's worth of expenses into such an account, the higher interest rate can significantly boost your savings, allowing you to build a robust emergency fund for unforeseen circumstances. These accounts provide an opportunity to grow your money and ensure it remains readily available when needed.
Responsible Borrowing and Potential Consequences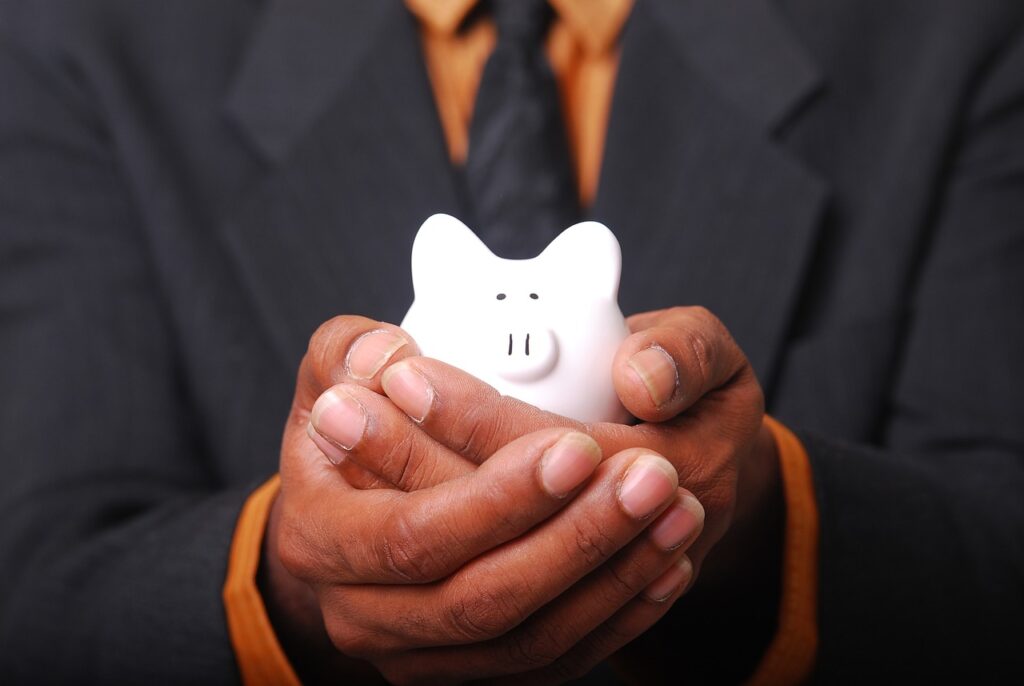 While title loans for emergency cash can provide immediate relief for a financial crisis, it's crucial to approach them responsibly. Failure to repay the emergency loan on time can lead to severe consequences, such as:
Repossession of the Vehicle: If the borrower fails to make timely payments, the lender has the right to repossess the vehicle used as collateral. This can have a significant impact on the student's ability to commute to college or work.
Negative Impact on Credit Score: Defaulting on a title loan or any other type of loan can have a detrimental effect on the borrower's credit score. This can make it difficult for people to secure future loans or credit cards.
High-Interest Rates and Fees: Title loans often come with high interest rates and additional fees. People should carefully consider the total cost of borrowing and evaluate if the loan is worth the financial burden.
Conclusion
When you find yourself in need of emergency cash, title loans for emergency cash can be a viable option. They offer fast approval, no credit score requirements, and allow borrowers to continue using their vehicles. However, it's crucial to consider alternatives such as credit card cash advances, personal loans, and payday loans, which may offer more favorable terms and conditions.
Responsible borrowing is essential, as failure to repay title loans for emergency cash can result in repossession of the vehicle and negative impacts on credit scores. People should weigh the potential consequences before proceeding with any form of emergency funding.