Table of Contents
Title loans vs installment loans are two types of loans that individuals can consider when they need money quickly. Both loans can be obtained from financial institutions or lenders, but they have different features and ways of repayment.
Title loans are loans where the borrower uses their vehicle title as collateral. These loans are typically approved quickly, often within one business day, and they don't require a credit check. However, title loans usually come with high-interest rates, making them expensive in the long run. Additionally, if the borrower fails to repay the loan, the lender has the right to repossess the vehicle.
On the other hand, installment loans are loans that are repaid in regular, fixed payments over a set period of time. Installment loans take longer to approve than title loans, but they usually have lower interest rates and more flexible repayment terms.
When considering whether to choose a title loan or an installment loan, it's important to evaluate individual circumstances and financial needs. While title loans offer fast approval and no credit check, the high-interest rates and the risk of vehicle repossession should be carefully considered. Installment loans may be a better option for those who can wait for approval and need more affordable repayment terms.
Title Loans Explained
Title loans, also known as car title loans, are secured loans where borrowers use their vehicle's title as collateral. The borrower must own a vehicle outright and provide the lender with a clear vehicle title as security. These loans are typically short-term and have high-interest rates.
Installment Loans Explained
Installment loans, on the other hand, are unsecured loans that are repaid over a fixed period through regular installments. Unlike these other loans, installment loans do not require collateral. These loans are often used for larger expenses, such as home repairs or major purchases.
Title Loan Requirements
To qualify for this loan, borrowers must meet certain requirements. These requirements may vary slightly depending on the lender, but generally include:
Title Loan Process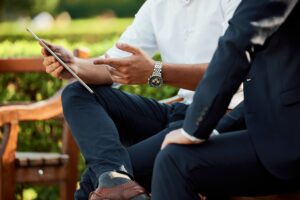 Once the borrower meets the requirements, they can proceed with the process. Here's a step-by-step guide on how a title loan works:
Application: The borrower fills out an application form, providing personal and vehicle information.
Vehicle Inspection: The lender inspects the borrower's vehicle to determine its value.
Loan Amount: Based on the vehicle's value, the lender determines the maximum loan amount.
Loan Terms: The borrower and lender agree on the loan amount, interest rate, and repayment term.
Title Transfer: The borrower hands over the vehicle's title to the lender as collateral.
Cash Advance: The borrower receives the loan amount in cash or through direct deposit.
Repayment: The borrower makes regular payments, including principal and interest, over the agreed-upon term.
Pros and Cons of Title Loans
These loans can be a convenient option for those in need of quick cash, but they also come with certain risks. Here are some pros and cons of title loans:
Pros:
Fast Approval: Title loans often have a quick approval process, allowing borrowers to access funds within a short period.
No Credit Check: Unlike traditional loans, title loans do not require a credit check, making them accessible to individuals with poor credit scores.
Flexible Repayment: Borrowers can choose between different repayment options, including title loan installment payments, giving them more flexibility in managing their finances.
Cons:
High Interest Rates: Title loans typically come with high-interest rates, making them more expensive than other forms of borrowing.
Vehicle Repossession: If the borrower fails to repay the loan as agreed, the lender may repossess the vehicle, resulting in a loss of transportation.
Short Repayment Term: Title loans usually have short repayment terms, often ranging from 30 days to a few months, which can make it challenging for borrowers to meet the payments.
Are Title Loans Worth It?
Whether title loans are worth it depends on individual circumstances. It's essential to carefully consider the pros and cons before deciding to take out a title loan. If the borrower has a stable income and can repay the loan within the agreed-upon term, a title loan can provide the necessary funds. However, if the borrower is unable to make timely payments, the consequences can be severe.
Alternatives to Title Loans Vs Installment Loans
When in need of quick cash, title loans vs installment loans may seem like convenient options. However, they come with high-interest rates and the risk of vehicle repossession. Fortunately, there are alternative options available that can help meet financial needs without the drawbacks.
One alternative is payday loans, which are short-term loans designed to be repaid with the borrower's next paycheck. They have high-interest rates and should only be used as a last resort. Another option is auto loans, where the borrower uses their vehicle as collateral. These loans typically have lower interest rates than title loans and allow the borrower to keep using their vehicle.
Personal loans are another alternative, offering lower interest rates and longer repayment terms. Borrowers can use personal loans for various purposes, such as debt consolidation or unexpected expenses. Unlike title loans, personal loans don't require collateral.
Loan payments can vary based on the loan amount and repayment terms. It's crucial to compare rates and terms from different lenders to find the most favorable option. Additionally, borrowers should inquire about any prepayment penalty, which may be charged for paying off the loan early.
Credit cards can also be a viable alternative, especially for smaller expenses. They offer flexibility and convenience, but borrowers should be cautious of high APR ranges and ensure they can make timely payments.
In conclusion, title loans and installment loans may not always be the best option. Payday loans, auto loans, personal loans, and credit cards provide alternative ways to meet financial needs. It's important to carefully consider the terms and interest rates of each option before making a decision.
Final Thoughts on Title Loans Vs Installment Loans
Title loans and installment loans are two different options for individuals in need of quick cash. While title loans require collateral in the form of a vehicle's title, installment loans do not. Both types of loans have their advantages and disadvantages, and it's crucial for borrowers to fully understand the terms and repayment obligations before making a decision. It's always advisable to explore alternative options and compare rates and terms before committing to any loan agreement.