Table of Contents
Updated and Compliance Revised on 11/19/2023
In Boca Raton, when you find yourself in need of quick cash, Champion Cash Title Loans Boca Raton offers a dependable solution. Our title loans are a convenient and efficient way to use your vehicle's title as collateral for a loan. This service is ideal for those in Boca Raton who need immediate funds but wish to avoid the long processes associated with traditional bank loans.
Champion Cash Title Loans specializes in providing title loans in Boca Raton. Our process is designed to be straightforward and stress-free. Here's how it works: you use your vehicle's title to secure a loan. While repaying the loan, you continue driving your car, ensuring that your daily routine remains uninterrupted.
One of the key features of our service is the direct deposit online title loans. This means you can apply for a loan from anywhere in Boca Raton, and once approved, the loan amount is directly deposited into your bank account. It's an efficient, hassle-free way to access your funds quickly.
If you're searching for 'title loans near me' or specifically auto title loans in Boca Raton, Champion Cash Title Loans is your go-to option. We understand the urgency of your financial needs and are committed to providing transparent, quick, and friendly service. Whether it's for an unexpected expense or other urgent financial needs, our title loans are designed to provide relief.
Get Ready for Title Loans Boca Raton
A car title loan also refers to a pink slip or auto title loan that allows you to get instant funds. However, you can make use of any vehicle to get instant money. We at Champion Cash Loans consider as the main lenders for providing instant title loans in Boca Raton. Moreover, anyone who wants quick money can apply for title loans online through our official website.
What You Need to Apply for Title Loans Boca Raton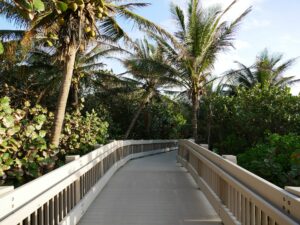 This kind of funding is easy and safe for getting instant funds. Also, the process is faster than financial institutes. To apply for a title loan, you will require:
Clear Vehicle's Title
Income Proof
Valid ID
Resident Proof
Getting a Title Loan Boca Raton
If you want quick funds without facing big issues then this type of loan is for you. Besides, a car title loan does not follow a time-consuming process neither take days for approving your application. There is nothing to worry about regarding bad credit or no credit history too. Moreover, you need to apply online to get instant funds and have to give the vehicle's title as collateral. Champion Cash Loans allows clients to make payments according to their requirements so that they experience complete title loan flexibility.
If you have bad credit and cannot apply for a loan in financial institutes then a car title loan is the best option for you. However, the traditional loan makes you follow a time-consuming process and make you wait for many days to get approval. The traditional loan makes you pay heavy interest charges which are high than title loans.
The concept of a title loan is very easy to understand. Besides, it is the loan in which the vehicle's title is used as collateral.
Why it is known as a car collateral loan?
If you take a title loan and fail to pay back the loan according to the mentioned terms then the ownership of your vehicle gets transferred to the lenders. 
After getting essential information about title loans working, check out what you will require to get an instant loan.
Requirements to apply for Title Loan
The following documents one must provide when applying for a title loan:
Your age must be 18 or more
There must be no issues with the vehicle
Vehicle Acceptance
The recommendation is to never enter a non-reliable loan agreement that can make you lose your vehicle. However, choosing Champion Cash Title Loans is considered the best way to get quick funds. We understand the concerns of every applicant and try to fulfill their requirements by giving them the required funds. The following vehicles are accepted according to the required documents:
Cars
Trucks
SUVs
Motorcycles
Final Thoughts on Title Loans Boca Raton
Even if you have a good, bad, or no credit history, we are there to help you. Also, we allow applicants to not check their credit score based on the worth of their vehicle. Not like other financial corporations, such as banks, we do not make you follow the long process. Moreover, we do not assume anything regarding the situation you are going through.
Need more information or ready to start your application? Call us at 1-888-798-1970. Our team at Champion Cash Title Loans is always ready to assist you. With us, you're not just getting a loan; you're gaining a dependable financial partner in Boca Raton.