Table of Contents
Updated and Compliance Revised on 11/18/2023
Looking for a fast and reliable way to get extra cash in Gilbert, AZ? Champion Cash Title Loans is here to assist with our title loans Gilbert AZ service. Title loans are an excellent choice for those who need quick financial assistance and have a vehicle. It's a simple process where your car title is used as collateral, allowing you access to funds fast.
Champion Cash Title Loans offers title loans in Gilbert and throughout Arizona. Our process is designed to be as straightforward and stress-free as possible. How does it work? First, you apply for a loan using your vehicle title. We evaluate your car's value and your ability to repay the loan. If approved, you could get the cash you need quickly.
What sets us apart is our direct deposit online title loans feature. This means you can apply from anywhere in Gilbert and have the loan amount directly deposited into your bank account. It's not only convenient but ensures you receive your funds without any delays.
We know that searching for 'title loans near me' can be overwhelming. That's why we are committed to providing transparent, efficient, and friendly service. Whether you face unexpected bills or other financial challenges, our title loans in Gilbert, AZ, are here to help.
Champion Cash Title Loans Gilbert AZ, Ideal Loan in AZ
If you are facing tough times and want instant funds but have a bad credit score your application is refused every single time. However, what will be your reaction when you come to know that there is a type of loan providing instant funds without having a good credit score?
Isn't it amazing to hear that every financial problem will get solved with the required money? Moreover, if you want quick money then the need is to apply for title loans in Gilbert with Champion Cash Title Loans.
Defining Car title loans
A car title loan is the type of loan that offers you the required money on a short-term basis. However, to get a car title loan in Gilbert, the need is to provide a few documents alongside the vehicle's title. The main requirement for title loans is that the applicant must be the sole owner of their vehicle. Also, there must be no pending payments against it.
By fulfilling the terms you become eligible to get instant money without waiting for days. Car title loans are also known as short-term loans in which a vehicle's title is used as collateral for providing assurance. Besides, Champion Cash Loans charges low interest on their title loans. We do not charge pre-payment penalties and you can clear the loan at the earliest if you want to.
We Make Title Loans Gilbert AZ Look Easy!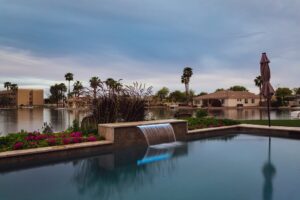 Getting car title loans in Gilbert, AZ couldn't be any easier. Obtaining a car title loan with Champion Cash Title Loans makes the loan process easier. Our interest rates are the lowest in the country, Other financial institutions bombard the client with high-interest rates. Champion Cash Title Loans makes sure you are pre-approved and get the lowest interest rate in the market.
We work on providing you with same-day cash. In today's economy, we know things are hard out there. That's why we provide this type of short-term loan. Gilbert car title loans with Champion Cash Loans are on the way to go. Don't worry about having excellent credit, we will get you the quick approval you need.
Several lenders out there are in the business of making money. Champion Cash Loans is in the business of helping people in need! We have the best title loans in Gilbert, Arizona. Are you worried about the credit check? Don't be! We know that everyone has unexpected expenses and sometimes we need money now. Start by telling us the loan amount you need and we'll help you.
Process for Title Loans Gilbert AZ
The process to get a car title loan is easy to follow. However, the requirement is providing the documents asked for. You need to provide a few documents such as a valid ID, income proof, insurance proof, and a clear pink slip. Moreover, the lender will calculate the loan estimate based on your vehicle's value. Title loans work for the short term and Champion Cash only needs your vehicle's title to get assurance.
We at Champion Cash Loans helps everyone for getting instant fund in Gilbert. Our process is very easy to follow and does not takes a lot of time. Moreover, the main requirements are filling out the application form online and waiting for the verification. Once verification completes then one of our agents will contact you and help in completing the remaining process.
Bad Credit Accepted
Every financial institute considers credit scores before offering loans. However, this won't take place with title loans. Credit score plays a vital role in unsecured loans as lenders want to know the reliability of the applicant regarding repaying the loan.
Moreover, the title loan is completely secure and Champion Cash Loans do not check the credit score as the vehicle's title work as the assurance. Individuals having no credit history stand the chance to get a car title loan.
Title Loan Process
The process to get a title loan is flexible and easy. However, it does not follow a time-consuming process or make the applicant wait for days. Anyone can apply online to get a title loan by filling out the application form on our website.
Moreover, the need is providing essential details such as name, address, e-mail, and contact information with the loan value and a few details regarding the vehicle such as manufacturing year, model, and variant.

This helps in completing the form which undergoes the processing stage quickly. Besides, you need to provide a few documents such as valid ID proof, income proof, pink slip, resident proof, and vehicle pictures. Get in touch with our experienced agents to get your title loan today.
Bring us your valid government-issued ID and we can go ahead and get started. Pawn loans are predatory loans. The loan terms are outrageous but with an auto title loan, you get a low-interest rate. Gilbert, AZ we are here to help you! Get your money the same business day.
Final Thoughts on Title Loans Gilbert AZ
Feel confident that Champion Cash Loans is here to help you get the cash you need. Our title loans are intended primarily to help people in need. Bring us the vehicle title and the loan proceeds. We will get you the loan amount you need.
Need more information or ready to start your application? Call us at 1-888-798-1970. Our team at Champion Cash Title Loans is always ready to assist you. Remember, with us, you're not just getting a loan; you're getting a partner committed to helping you through your financial needs.
Looking for a title loan in Mesa? Click here!